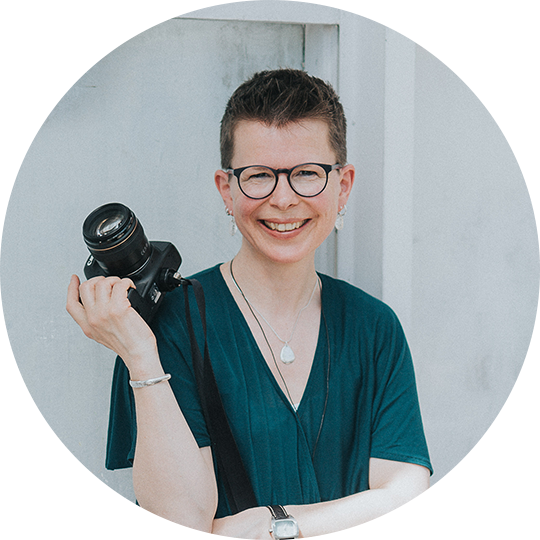 Home Made Stories
Home, for many of us, is not only where the heart is, but also where we share the best moments with our friends and families, creating stories that we remember for a lifetime. For family photographer, Caroline Holt, she wants to make sure these memories and these stories are never forgotten. We chatted to to the German born, Swedish resident, Caroline about her own journey into the world of family photography. We were keen to know how she manages to capture beauty in the everyday and why engaging with a family is the essential to capturing their stories.
We like to think that every photo tells a story. As a photographer, you seem to resonate with this and refer to yourself as a storyteller, what does that mean to you?
When I take photos, I want to feel something and be reminded of things I've seen or done. Every photo takes me back to a memory, a feeling or a situation. They're also a great way to bring out the personality in a subject.
Were you always interested in photography? How did get into it on a more professional level?
I was always interested in it, but I guess I got a lot more involved with it after my first child. My own kids were the inspiration really.
© Caroline Holt
Was this part of the reason your photography began focusing on the home?
Absolutely. My kids were always the reason I got into photography. They're my inspiration. I started to think about what I wanted my kids to remember about their childhoods and how I wanted to represent that.
When it came to documenting other families, it was really a personal connection that made me want to do it. When I was younger, the photos of myself and my brother weren't always that good, or they were missing my mum and dad. So I wanted to give families a chance to get in the photos themselves, to get some great photos they can look back on when they're older and treasure as a family. I was also looking for those small everyday moments that we sometimes forget.
Your pictures are fantastic snapshots of family life. You capture the little stories that happen every day in every home, why do you think it's important to preserve these moments?
That relates to my own story. My dad passed away when I was quite young, and I didn't have a lot of pictures with him. So now I think it's important to have these moments we can look back on. We never know what will happen.
We're focusing on stories that are made at home this month, what tips do you have for people who want to bring their own homes to life?
I think it's important to engage with your family. Find focal points and follow the moments. The stories will present themselves. Don't try to change what your home is. When I take photos of the families, I try to get them to do something they usually do – play games, go for walks, etc. These are the real moments I'm looking for.
The Danish trend Hygge is said to represent a moment or feeling, and is all about recognising the present. Your photos bring that nostalgia back. What do you think it is about our homes that make them such special places?
We spend a lot of time in our homes. It's a place of reflection. It's great to look back on these moments. I think it's always meaningful to take pictures of people in their own homes. Homes are special places. They get "worse" over time – worn in. Even when we move cities or houses, it's nice to look back on those times as they were. Preserving the now for later is one of my main motivators.
When you go into a family's home, you have no control over things like lighting or backdrops, etc.. How does this influence your work?
I like that challenge actually. Every home is different, so every setting is different. It's liberating. Especially in places like Sweden, which have huge stretches of darkness, it's interesting to make that work. People who naturally don't take photos might not have a lot of light in their house, so having no control over this is the challenge.
You would also have no control over the actions of the families, either? A lot of people wouldn't be used to having their photo taken. Do they ever try to be something they're not? How hard is it for people to relax and not look staged?
Usually in the beginning people are trying to be something they're not, but in the end they just forget I'm there. I offer no direction at all. That's why I try to spend as much time as I can with the family, so by the end of it I'm just part of the furniture.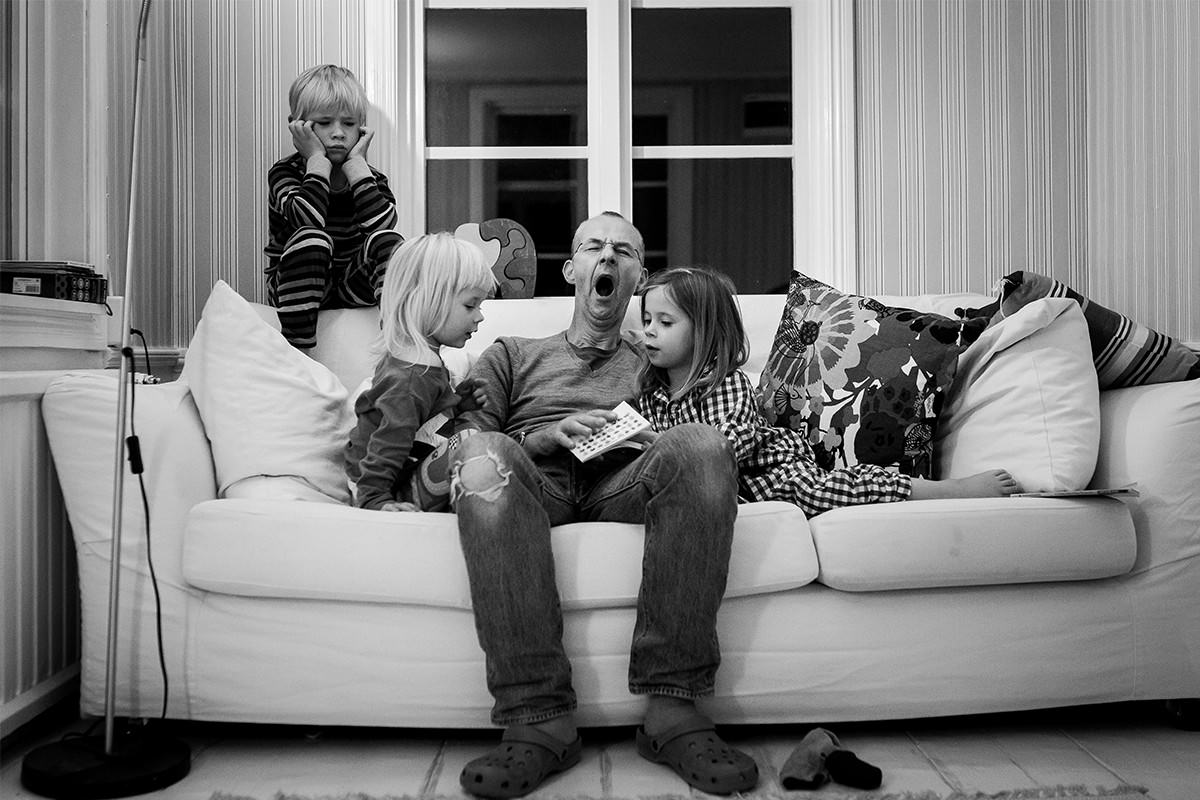 © Caroline Holt
Is that so people forget that you're there?
Just the opposite I think. If I were a fly on the wall, it would be more difficult. The trick is to engage with people. I go in there and play with the kids. I make connections. They relax and get comfortable with me and then they forget I'm there to take photographs. That's why it's important I spend a large amount of time with them. The natural connections between family members help to show off their personalities.
You say on your website, "The pictures will show your life as it is, and you might be surprised by how much fun and love they will show", what are some of the best reactions you've had from families?
Some of the best reactions come from the parents. A lot of times they're surprised that I've captured something they knew was there. One family said, "It's so good you captured that because he does that all the time." I capture so many tender moments. So many positive things that they'll look back on. But I also capture the beauty in the everyday struggles.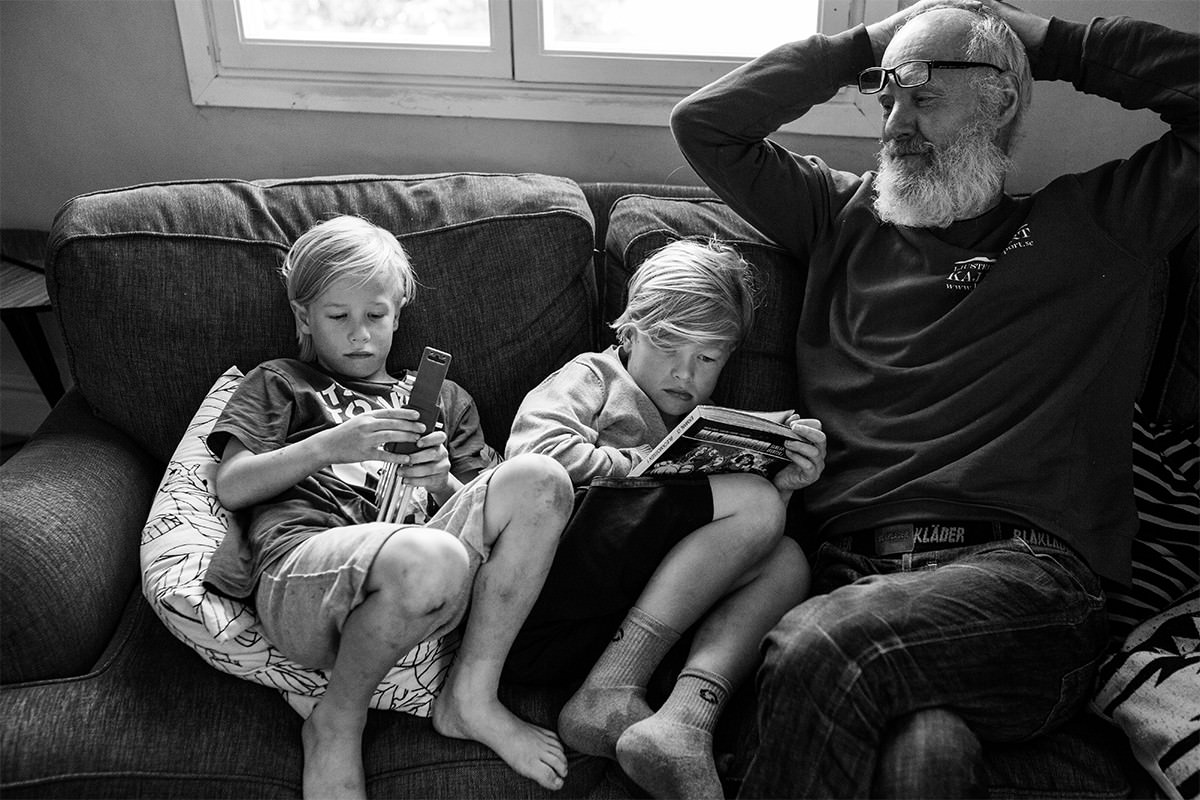 © Caroline Holt
What's in Caroline's Bag:
Cameras:
Lenses:
Canon EF 24-70mm f/2.8L II USM
Interview credit: Written by Martin Fleming