Action photography with Andrey Golovanov & Sergey Kivrin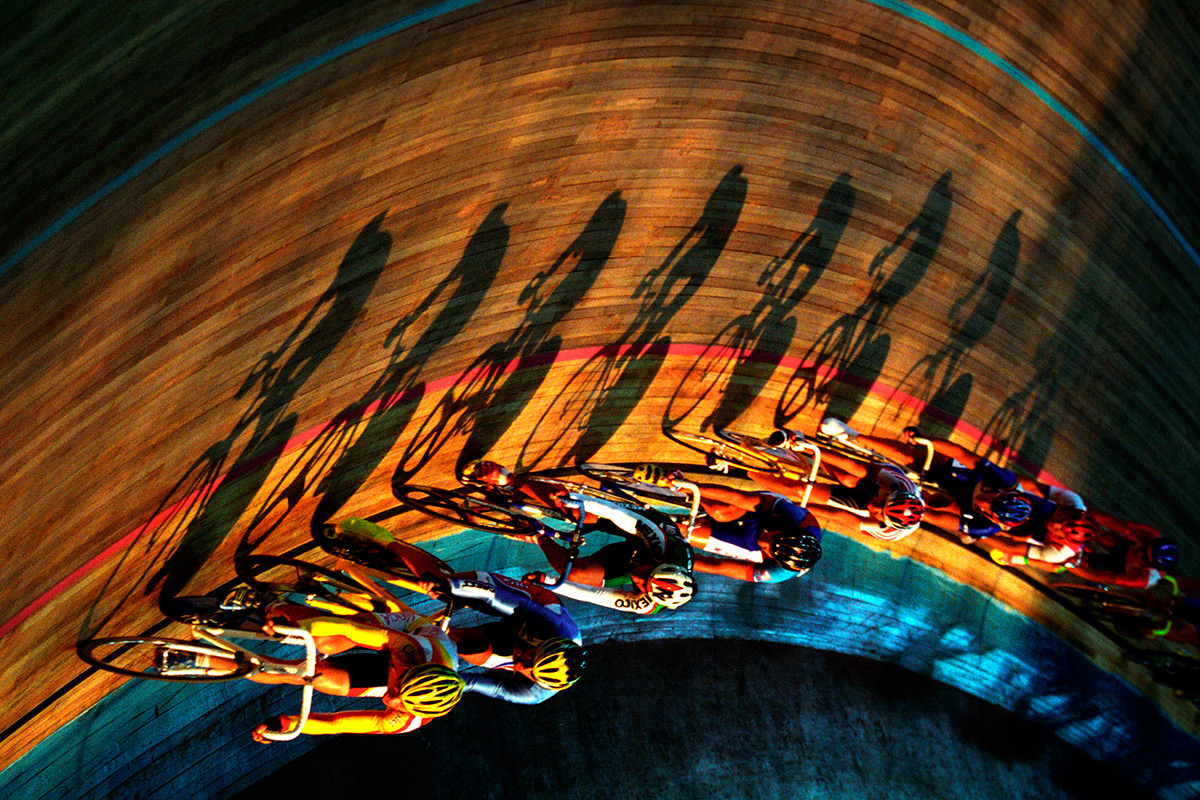 © Andrey Golovanov and Sergey Kivrin.
With the London Marathon and the London to Paris Bike Race coming up, we thought it would be interesting to chat to two of the world's most experienced sport photographers – Andrey Golovanov & Sergey Kivrin. In an exclusive interview, they spoke to Canon about the advantages of working as a team and their approach to capturing great action photography.
Making photography a team sport
It's quite unusual to find a photographic creative team working so closely together, but Russian photographers Andrey Golovanov & Sergey Kivrin wouldn't have it any other way. Having met in 1986, while working at a Soviet Union magazine, the two have been inseparable ever since.
Sergey explains the benefits of the unusual arrangement, "It seems to me that such co-operation has only advantages. Firstly: in the shooting, when we work together, we always have two points of view and two vantages of the event. Secondly, if someone missed something, the other can be used as insurance. Also, it's unlikely we ever have to turn down jobs – even if one of us got sick, the other can cover. This is especially helpful when working together at the Olympics, where you have to catch events that are on at the same time!"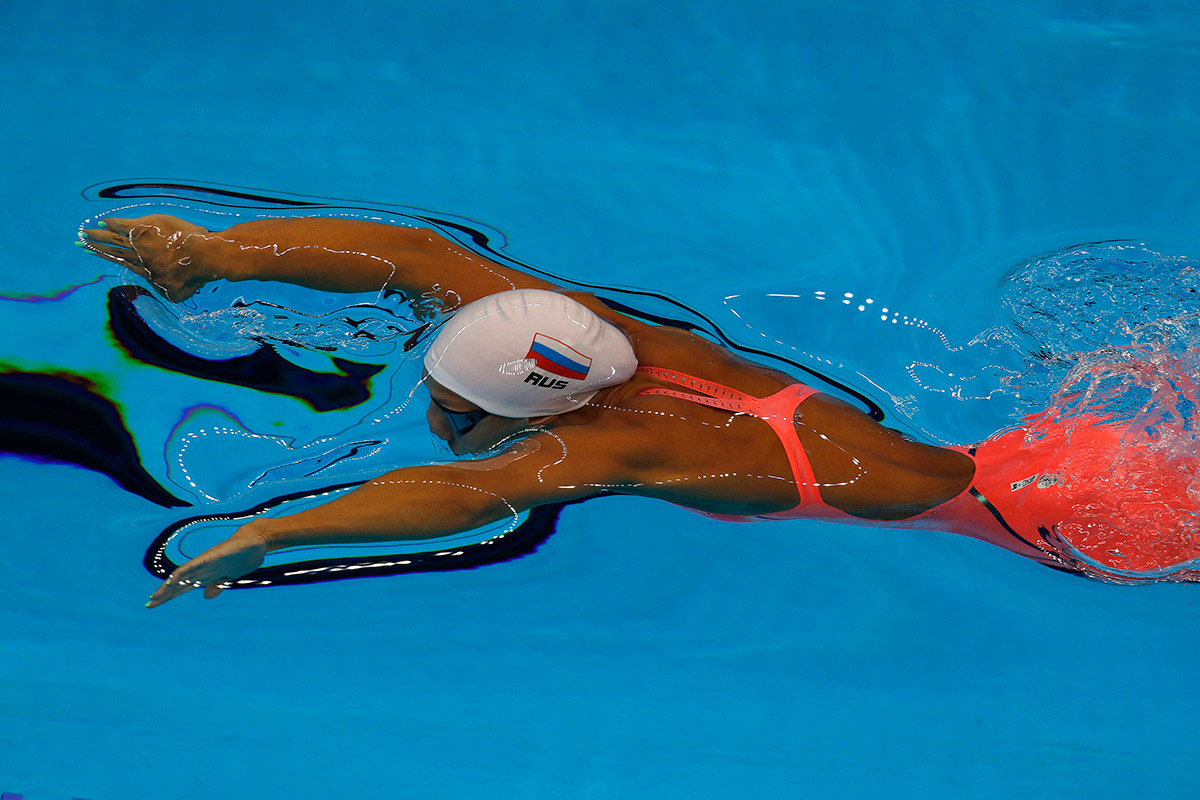 © Andrey Golovanov and Sergey Kivrin.
More than a moment
Andrey and Sergey have earned their reputation as premier sports photographers the old fashioned way – by being prolific and taking thousands of amazing photos at huge sporting events around the world. Over the years they've learned what works and what doesn't. While the sports formula might seem easy – "Lighting, background, the emotion of the athlete, beauty of form, dynamics are all vital" – it's the shooting point and understanding of the genre that makes the most difference.
Sergey explains. "We always try to choose a shooting point, which doesn't interfere with advertising, design stands, light poles. We try to make any reportage photography aesthetically attractive, and not just to 'catch' the moment."
Preparation is, naturally, a vital component. "It's necessary to prepare in advance each time you shoot. Explore the in's and out's of the sport, visit the venue and find all the best points for the shooting. It's also necessary to be familiar with the features and habits of athletes. Then you can come up with a frame in advance and be ready to shoot. The main thing to know what you want to say and not to rely on luck."
As you can imagine, working with such unpredictable action shots requires a kit bag that's ready for anything. "We always take with us a full set of Canon EF 16-35mm f/4L IS USM, EF 70-200mm f/2.8L IS II USM, EF 300mm f/2.8L IS II USM and EF 400mm f/2.8L IS II USM lenses. We tend to use Canon EOS-1D X Mark II."
Olympic Veterans
There are not many professionals who can rightfully claim they've been to over a dozen Olympics, but for Andrey Golovanov and Sergey Kivrin, they're all in a day's work.
Rio De Janeiro was Andrey's 15th Olympiad and Sergey's 12th. With so many Olympics under their belt, they certainly know their stuff, but they say it's getting harder nowadays. "Unfortunately, the success of our work depends very much on the organisers of the Olympic Games. The transport, locations and the number of photographers; the distance between the sports facilities, good Internet - all this greatly affects the quality of our work."
Sergey brings us back to Earth by telling us that it's not all glamour – "Press photographers sleep, even under ideal conditions, a maximum of four hours a day. So it's hard work."
The Evolution of photography
Sergey and Andrey have, collectively, decades worth of experience and have seen first-hand the many changes in photography. From the evolution of photographic equipment to the rise of digital, they've adapted and thrived in an industry that moves at lightning speeds.
Earning their stripes by shooting on film meant they needed to be a lot more selective. "When we were shooting on film, we were very dependent on the quantity and quality of photographic materials. In the Soviet Union, this relationship was particularly strong. With the advent of digital technology given to all photographers, in some ways it levelled the playing field."
They, like many others, believe there is a common misconception now that everyone is a photographer. "Our profession has changed dramatically; it's changed attitude. Now all phones come with cameras and everyone considers themselves a photographer."
© Andrey Golovanov and Sergey Kivrin.
What's next for the Russian duo?
Even though they love taking sports photos, there's not much they don't get excited about. "It's always interesting to work for a magazine, book or exhibition. Something a bit different. In all these cases, you need to capture not just the champions, but also the atmosphere."
But as you can imagine, the competition for these jobs is fierce, and heating up every year. "Unfortunately, these orders are getting smaller," Sergey reveals. "Often, the press now goes straight to the Internet. They no longer value quality; speed is the only thing that matters."
Thankfully, it appears that there's still a demand for quality action sports photography. "Next, we are going to work in the Federation Cup tennis in Russia, then to Kazakhstan for the International Tennis Federation. In the summer we are going to work at the Confederations Cup football in Moscow and the Islamic Games in Baku. So yeah," Sergey smiles, "We're staying busy."
Awards and accolades
During their illustrious careers, the duo have won numerous photographic awards all over the world, including France, the Netherlands, Belgium, Switzerland, Germany, Japan and their native Russia. They were especially proud of their London 2012 Olympics coverage. The pair also helped contribute images to Russia's bid to host the 2014 Winter Games in Sochi and they were commissioned to brief other sports photographers in preparation for those games.
© Andrey Golovanov and Sergey Kivrin.
Sergey and Andrey's kit bag:
Cameras:
Lenses:
EF 200-400mm f/4L IS USM Extender 1.4x
Accessories:
Canon Timer Remote Controller TC-80N3
Interview credit: Written by Martin Fleming