CRD Performance Enhancement Essentials
The right tools to systematically uncover the full potential of your CRD
Transform your print operation
Welcome to CRD Performance Enhancement Essentials. Compiled with the assistance of independent industry experts, this series of free guides builds into a valuable resource providing strategic and tactical advice on key areas of modern CRD management.  Helping you transform your CRD from 'just' the in-house print and copying department into a communication service provider that's vital to your organisation.
This series of guides is based on comprehensive research into central reprographics departments (CRDs).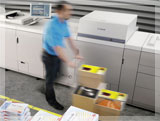 The outlook for CRDs is bright! On one hand, organisations keen to control and reduce costs should print in-house. On the other, digital technology empowers CRDs to deliver more complex print solutions and embed reprographics in the corporate infrastructure.
A common complaint of corporate reprographics departments (CRDs) is that senior management doesn't appreciate the benefits the CRD brings to the organisation — the cost-savings, the added control, the convenience, and the security that come from having printing in-house.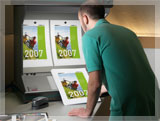 Building relationships across the organisation is fundamental to your strategy for growing the CRD, and arguably the most important relationship is between print and design.
CRDs have one big advantage over commercial print providers — they know their most important customers, and they should easily be able to get in front of them. According to the Canon Insight Report Corporate Reprographics: Trends and Opportunities, 48% of print projects are originated by sales and marketing.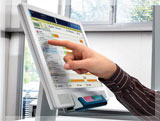 Web-to-print (W2P) is often regarded as a new technology, but it's been around a long time. Under the banner of "print e-procurement", it first appeared in the dotcom frenzy of the late 1990s, and while most of those early W2P businesses went the way of Pets.Com, their founders deserve credit for recognising that print and the Internet are made for each other.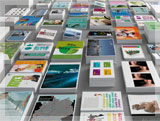 In Canon's Insight Report Corporate Reprographics: Trends and Opportunities, author Professor Frank Romano urged CRDs to "focus on the finishing—it's where the value is."
In recent years, the increased quality and functionality of digital print technology has helped many CRDs expand their capabilities. Thanks to digital presses, automated workflows and integrated finishing solutions, inplants can produce complex jobs that would previously have been placed with external commercial printers.
CRD Performance Enhancement documents
Request the printed series of all CRD Performance Enhancement Essentials complete with more information about the CRD Performance Enhancement Suite.
or