Your photos, our favourites: Patterns and Textures
This month we challenged you to forget colour and focus on the patterns, textures and design of your city's façade. We asked the photographers behind three of our favourite photos to share the stories behind them.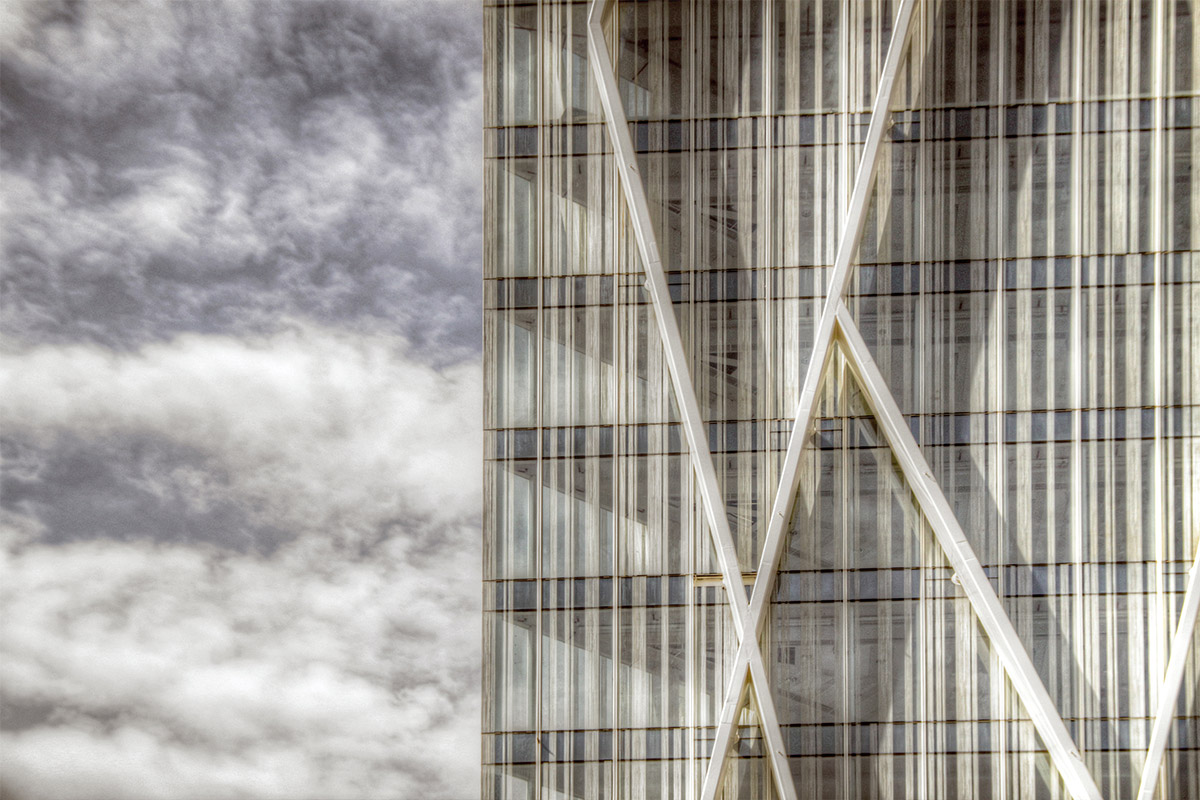 "I took this picture while on holiday in Barcelona, Spain. I'm familiar with the city but early one afternoon, I discovered a newly built district called Forum. As an architect, I paid attention to the new buildings.
I was struck by the harmonious contrast between the straight and regular lines of this office building. I like the juxtaposition of the man-made structures and random wisps of the cloudy sky. Later, I edited the image slightly to add feeling. By doing this I was able to show the sky and the building equally with the same exposure."
"This photo was taken one Sunday in Lisbon, specifically in response to this month's Patterns and Texture's challenge. 
I always feel some excitement and anxiety whenever I come across a piece of scenery that I really want to capture. The scene I came across that afternoon was perfect. Standing in front of a building with typical Portuguese architecture, decorated with beautiful tiles, over the cobblestone pavement, was a character who fitted perfectly into the scene. 
Using the camera's manual mode, I took the picture, trying to avoid the man's attention, so that I could capture the moment in its true essence."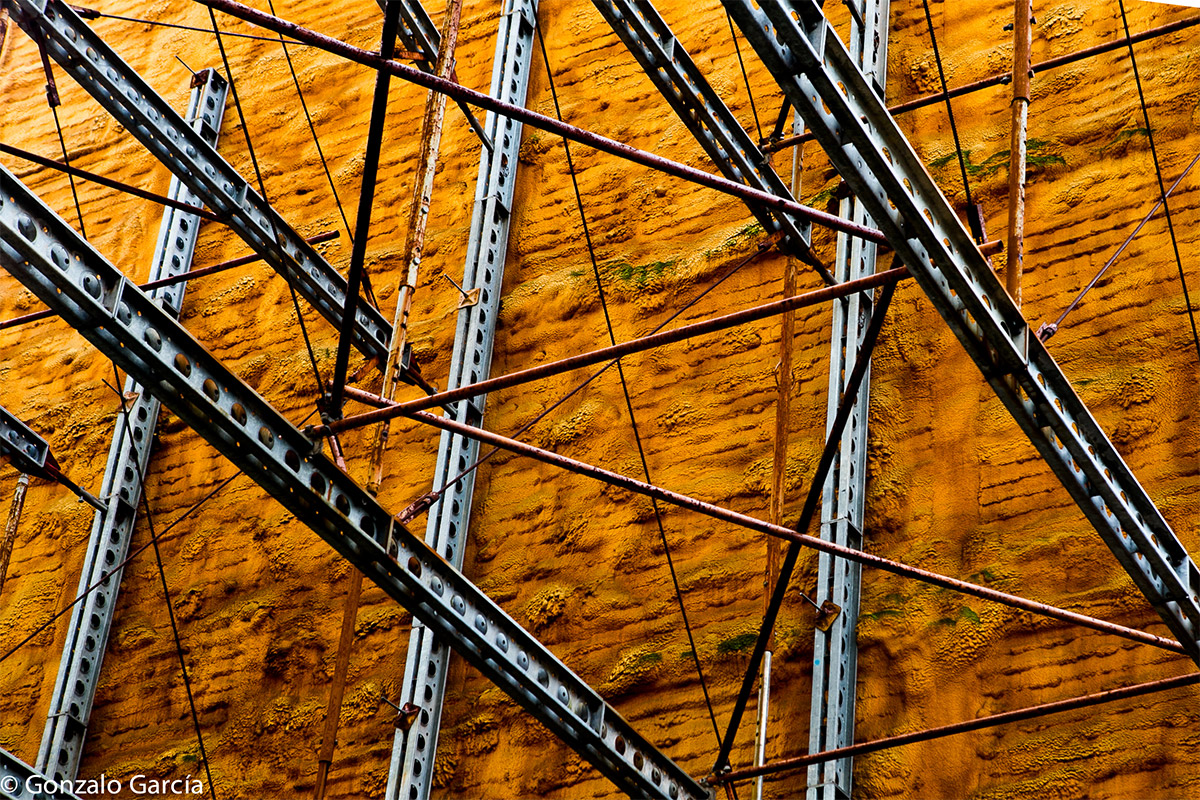 "When I'm walking around a city, I keep my eyes primed to catch moments when the light is special. I also like instances where natural framing can help my compositions. I was walking around Oviedo in Spain and saw this building braced with scaffolding. The horizontal and vertical structures and the depth of colour reminded me of an abstract painting. 
There was safety fencing around the building so I could not change my vantage point, though I tried to maintain the horizontal and vertical lines as I saw them. In post-production I carefully cropped the frame in order to balance the composition. I shot this using my Canon EF 24-70mm f/2.8 L II USM on my EOS 6D. I find it's a very versatile setup."

Try this month's challenge
Each image captures patterns, textures and design in a unique way but now we want to see the world as you see it. Take part in this month's photo challenge and your photo could feature on our Showcase! Grab your camera, explore your city, and upload here.