Your photos, our favourites: 'City Portraits'
City people often have a story to tell and our challenge asked you to capture individuals in the context of their urban environment. Of the many entries we received, Jimmy Marr's striking image, 'Vespa Eddie' taken in London's Camden Town stood out. Jimmy explains the challenges involved in capturing the shot, shares some of his other images and explains the story behind them.
Capturing fashion and culture in the city
As a child growing up in the 1970s and 1980s I was surrounded by various youth cultures with very specific styles. Fashion and music were hugely important and people had very distinctive, and often quite extreme, looks. You would often see 1980s New Romantics wearing lace and frills, spikey haired punks in denims and chains, reggae-loving rude boys wearing sharp suits, leather clad rockers and goths wearing makeup.
This is something that I don't see much of these days. Younger people seem to have adopted a blander, high street uniform with only a small minority standing out as distinctive and stylish individuals.
When I set out to take city portraits in Camden, it was my intention to find people keeping the faith with their own style rather than conforming to the mainstream.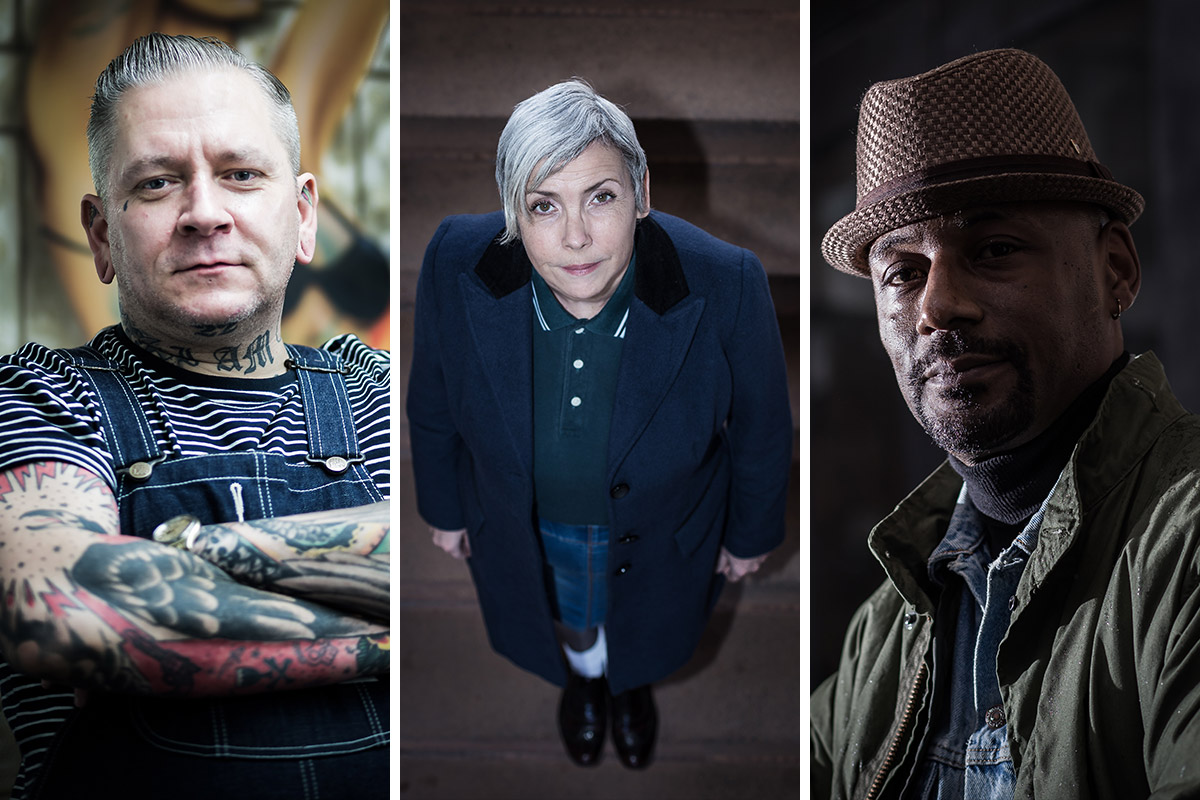 Overcoming challenges
Approaching strangers and asking them to pose for a portrait was a bizarre experience at first. I was certain that I was mostly going to be refused. But surprisingly the vast majority of people were flattered, patient and supportive.
I also needed to photograph my subjects as I found them. This was a big learning curve for me. Until now I had only really used my camera in good natural light and never really considered backdrops. Now I had to pay much more attention to background distractions, learning about lighting, composition and directing the people that agreed to model for me.
Getting the shot of Vespa Eddie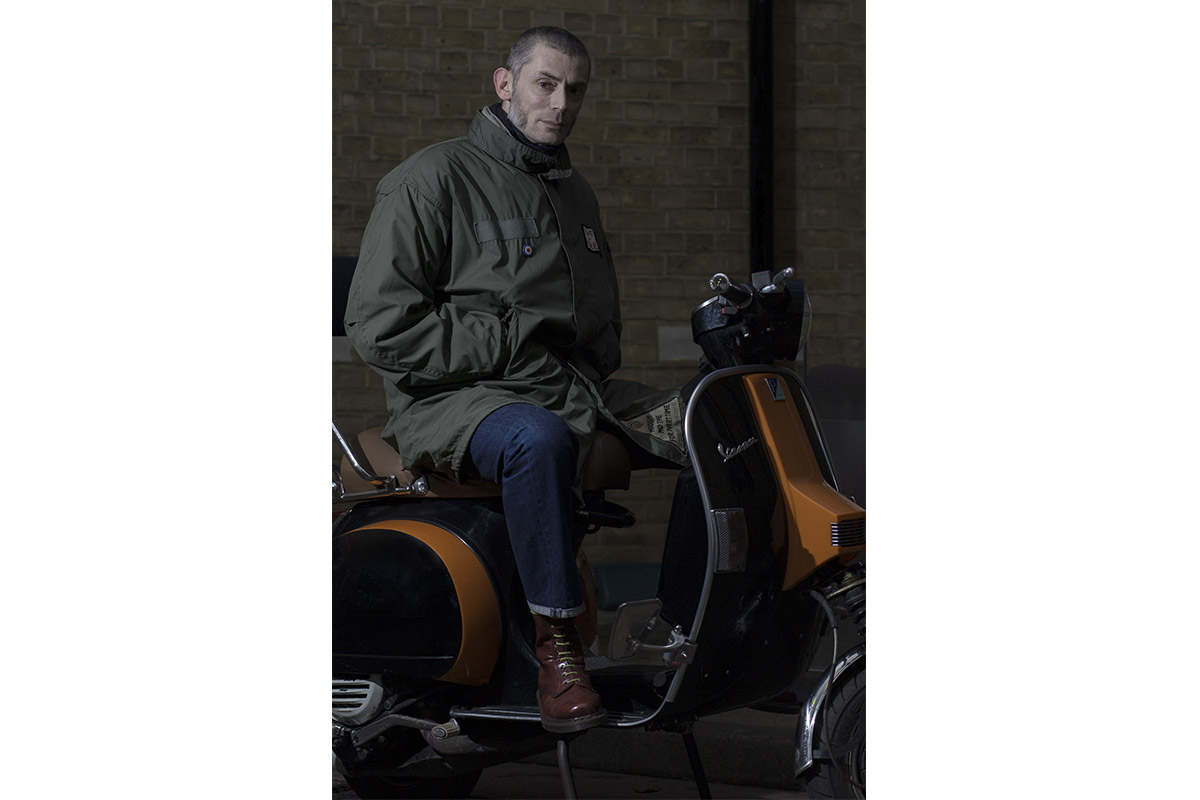 On the evening this portrait of Vespa Eddie was taken, daylight had pretty much gone. I was making my way back to my car to head home when I heard the distinctive sound of a Vespa scooter. Much to my luck the scooter rode past me and into the petrol station. I had caught a glimpse of the rider and walked across the road to have a better look.
Eddie looked totally authentic, agreed to have his portrait taken and gave me permission to use the images as I wanted. During the time spent with him I discovered that he is no stranger to photography and he was patient while I tinkered around with the off-camera flash.
The photograph was taken in fading daylight and in a poorly lit area of a petrol station forecourt. I used an external flash, which was held by a willing assistant who stood to my subject's right at a distance of approximately five feet. It was set to half power and diffused through a small handheld softbox. I took a couple of test shots and by using the LCD screen to view the histogram and assess my settings, I only required a few minor adjustments.
I feel this image has a timeless feel, and captures a portrait of a distinctive individual in a cosmopolitan city.
Share your photos
If you would like your photo to be shared on the Showcase simply submit your shots to the gallery and we could be contacting you! Every month we will have a new challenge so, grab your camera - whatever kind you have - get creative, and upload your photo for everyone to see.