Your photos, our favourites: Looking Down
We challenged you to turn everyday city scenes into abstract works, by taking inspiration from our photo story 'City from above: Looking down on Munich', by Robert Goetzfried. From bold shapes and colours to contrasting textures and shadows, some of our favourite aerial photographs really reinvented a common urban scene to create a unique perspective or story of a city from a bird's eye view. Here are our top three submissions and the story behind each photograph:
Casting Shadows by Udo Dittman
We enjoyed Udo Dittman's geometric cobblestones and use of light and shade in this striking black and white image, taken from an urban lighthouse. Udo tells us the story behind the photo:
"This was taken on a visit to Rostock and Warnemünde on the Baltic Sea in northern Germany. Being a centre of maritime traffic, the district of Warnemünde comprises numerous navigational aids, the oldest being the lighthouse, built in 1897, and still currently in use.
In the summer, the tower, which is approximately 37 metres high, allows visitors to enjoy an impressive view over the Baltic Sea and the northern districts of Rostock. So instead of sand or water there is urban life below the tower.
One afternoon I climbed the lighthouse and I watched other tourists below. There is an unrecognizable person walking and his huge shadow from the low sun makes a very interesting contrast to the geometric patterns of cobbles on the ground. The long shadow against the geometric patterns is what I call 'an abstract beauty'. I converted the image to black and white to focus more attention of the abstract feeling."
Top Down by Peter van Mierlo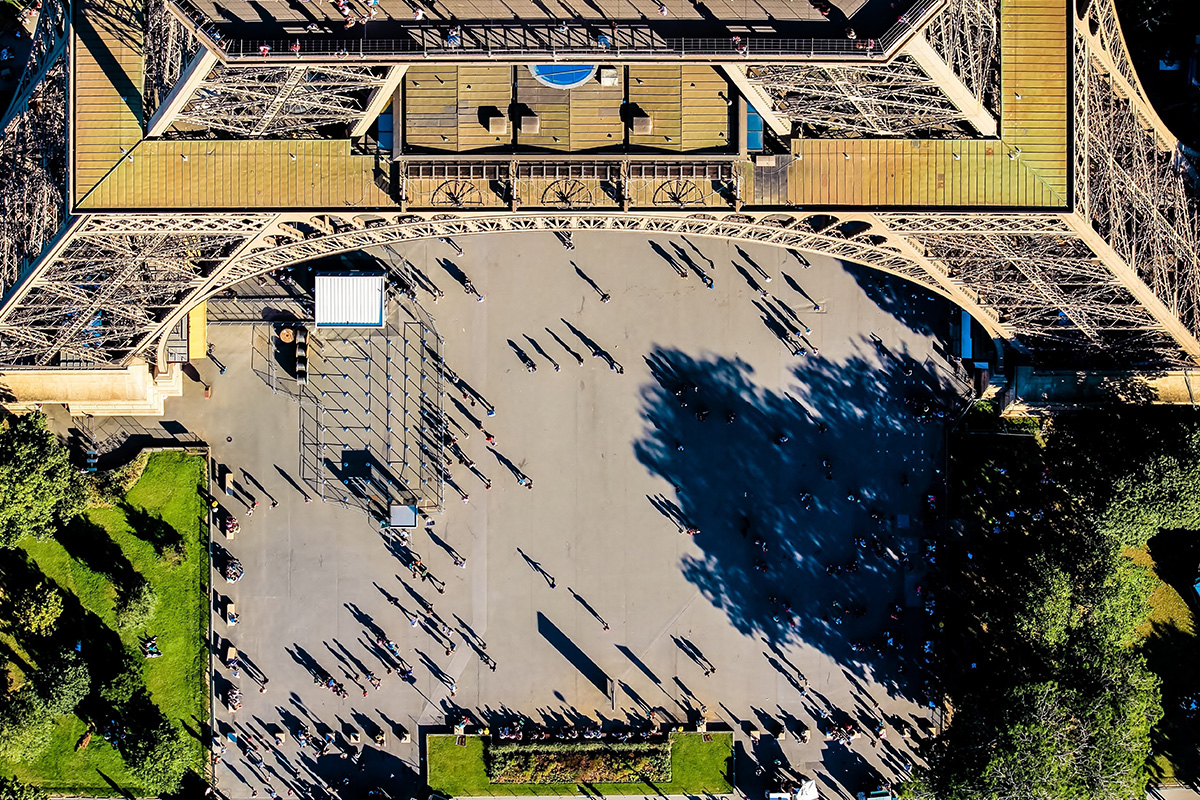 This remarkable image shot from one of Europe's most iconic tourist sights manages to offer a fresh perspective on a building that has been photographed thousands of times. Peter explains how the photo came to be:
"We went to Paris for a couple of days to celebrate my girlfriend's daughter passing her exams. It was her first time in Paris, so we decided to visit the Eiffel Tower. I tried to create a different photo because almost everyone shoots from the same angle.
Standing on the highest platform, in the middle, I put my camera through the meshes of the security net and aimed straight downwards. I was a little bit lucky because the second shot was a satisfying one. As you can see, it was late in the afternoon so the shadows were long.
I have turned the picture upside down so it tricks your eye, as you would usually expect the shooting position on the lower edge of the photo."
Levitation by Christian Nesler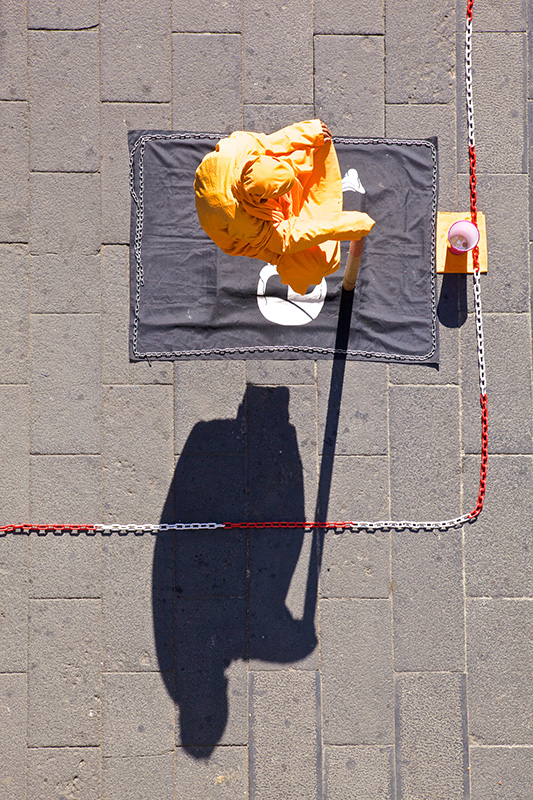 We liked Christian Nesler's shot of a street performer in Naples, Italy. The lighting, colours, use of shadow and its abstract nature made it one of this month's standout images. The levitation trick has become quite common among European street performers, though that doesn't mean it has become less visually impressive or easy to imitate. We're still wondering how it's done! Christian's fresh angle isolates the subject from the city surroundings yet still conveys a sense of an urban environment captured from above. He explains:
"I am a photographer and sculptor and this photo was taken in Naples, Italy, from my hotel room in the city center during one of my trips there. I often like to photograph patterns or capture abstract subjects. This shot was taken around 12:00 on a day in November, so the sun was low enough to make an interesting shadow and ensure you could see the levitation effect from above."
Submit your entry to our next challenge
Want to have your photography featured on our Showcase? Simply upload your photos to our gallery and we could be contacting you! Every month we will have a new challenge so, grab your camera - whatever kind you have - get creative, and upload your photo for everyone to see.