Paris
A unique perspectives city guide
As part of Canon's continuing 'Come and See' campaign, we've introduced this series of city guides designed to inspire you to take a fresh look at the world.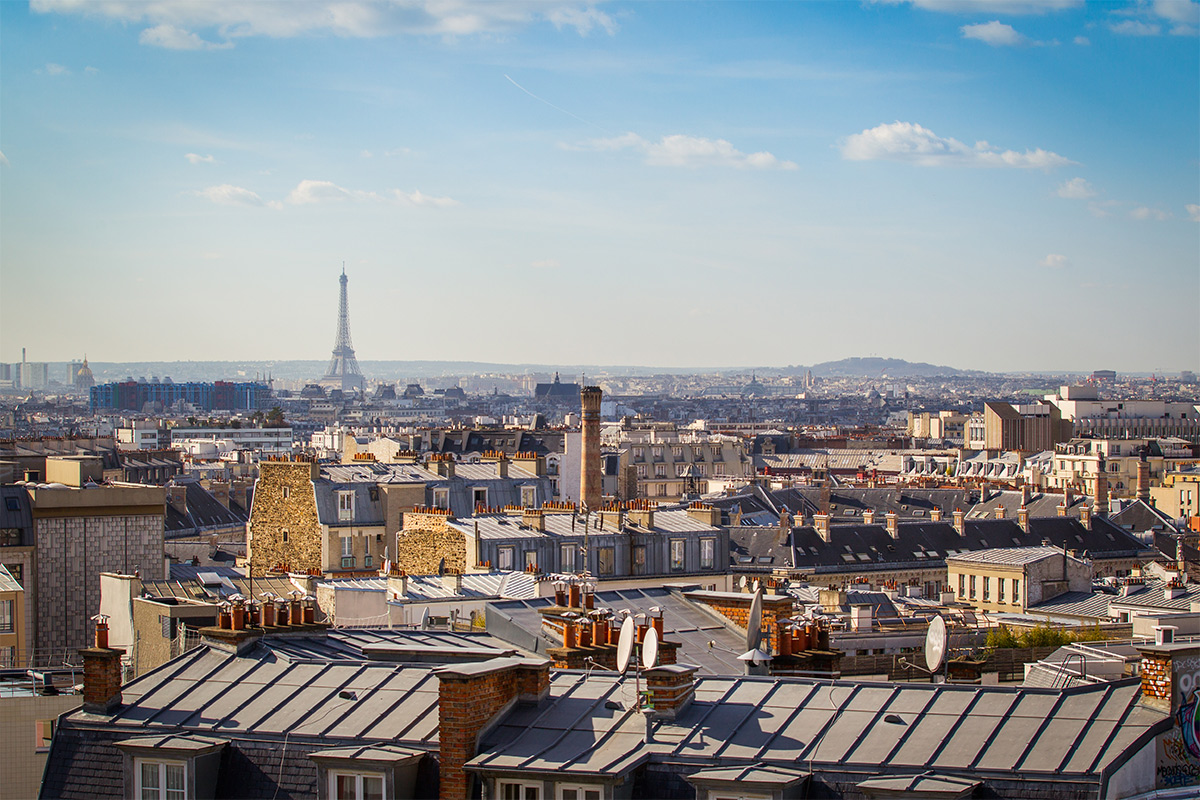 Cities are packed full of fascinating stories, breath-taking scenes and hidden gems. You just need to know where to look to find them. To inspire you to look deeper, we've teamed up with local photographers to create these exclusive city guides. By uncovering hidden locations from unexpected angles, you'll be able to capture Madrid, Milan, Paris, Berlin, London and Amsterdam in a whole new light.
Meet Saúl – your guide to Paris
Saúl Aguilar is a professional photographer and blogger with a real passion for travel and documenting his adventures across the globe - on his blog and via Instagram. He loves to capture the beauty of cityscapes, taking his time to uncover unique vantage points that people usually miss.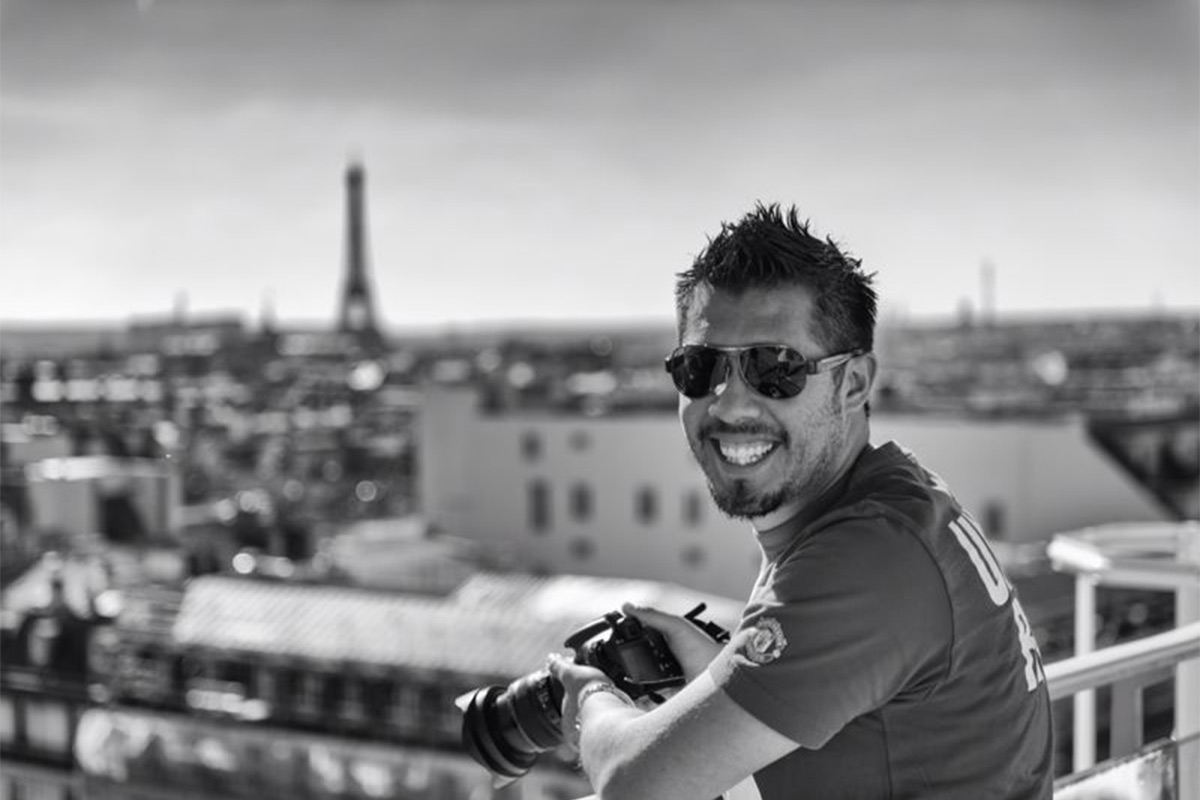 Paris through Saúl's eyes
Saúl's specialist photographic skills include exposure and light trail techniques which he uses to capture striking shots by day and by night. He takes us to five unique locations and tells us what inspires him most about France's cosmopolitan capital. We also give you some handy tips to help you take better shots and a map to help you easily get from one location to the next.
First stop: Robinia pseudoacacia (Paris' oldest tree), Square René-Viviani, Quai de Montebello, 75005 Paris
Until the 17th century, forests covered what is now the incredible metropolis of Paris. Despite most of the land being cleared, Paris' oldest living tree, Robinia pseudoacacia, still stands tall to this day, close to Notre Dame Cathedral. It was originally planted in the early 1600s by the King's gardener, Jean Robin, who lent his name to the species.
Saúl explains: "The oldest tree in the capital is the perfect starting point for a walk along the Seine, which in itself offers some incredible photo opportunities. I like to take my camera there on a Sunday morning and capture Paris in those precious moments before the city starts to wake up."
The oldest tree in Paris presents the perfect opportunity to try some plant portraiture. Our tip is to use a macro setting on your camera to take vivid close-ups that capture the leafy foliage in all its natural beauty. You can also try different stances such as kneeling or lying down and looking up, to capture the unique patterns of the leaves and branches.
Passage du Grand-Cerf 145, rue Saint-Denis - 8, rue Dussoubs, 75002 Paris
During the 18th century, Parisians met, shopped and socialised in covered Art Nouveau arcades tucked away amid a labyrinth of passages. Many of these passages fell into disrepair, but if you know where to look, you can still find them hidden amongst the modern streets of Paris. The Passage du Grand-Cerf linking the Rue Saint-Denis and the Rue Dussoubs was restored a few years ago. Situated off the average tourist path, its shops are enclosed under an incredible glass ceiling, lined with intricate wrought iron work.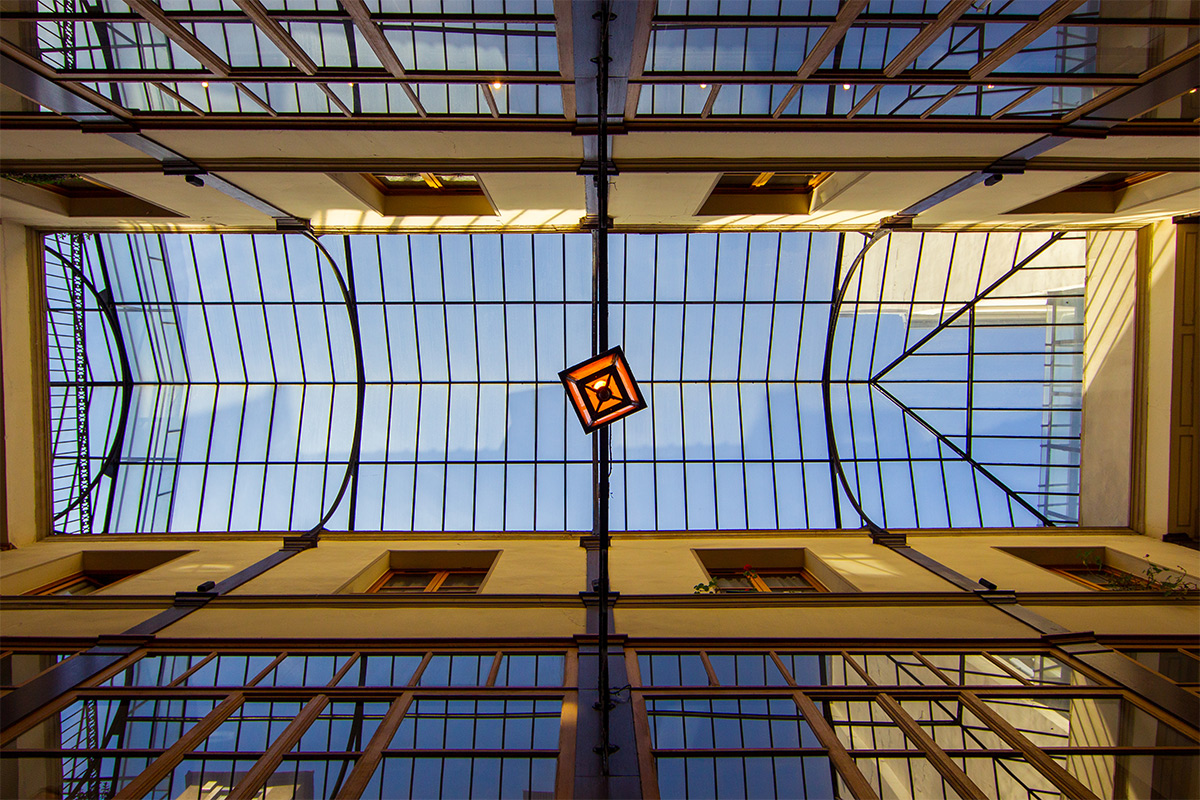 Saúl explains: "Passage du Grand-Cerf is a photography playground for lovers of Art Nouveau architecture. Daylight pouring through the glass roof illuminates the street beneath with such striking natural beauty."
A camera with a Vari-Angle screen can help you shoot things which are high above you, like the arcade's roof. Flip out the screen and experiment by holding the camera at different vantage points. Holding the camera close to you and low to the ground, for example, is a great way of capturing a vertical shot, which can be a really interesting viewpoint.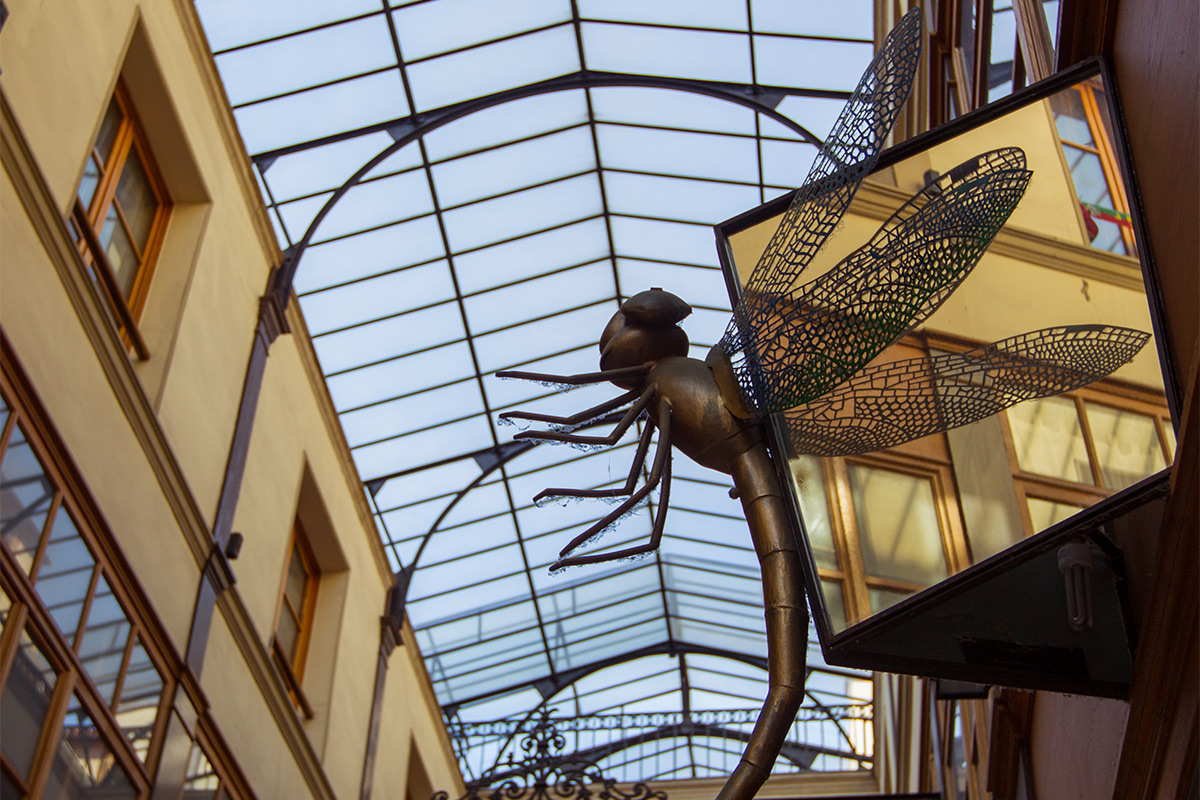 Montmartre, 75018 Paris
Montmartre sits on top of a hill 130 metres above the ground in an area globally recognised as an artist's enclave. Dominated by the famous Basilica of the Sacré-Coeur, it offers a multitude of scenes to photograph. It may be a tourist hotspot but with some creativity and a thirst for exploration you can discover your own unique perspectives.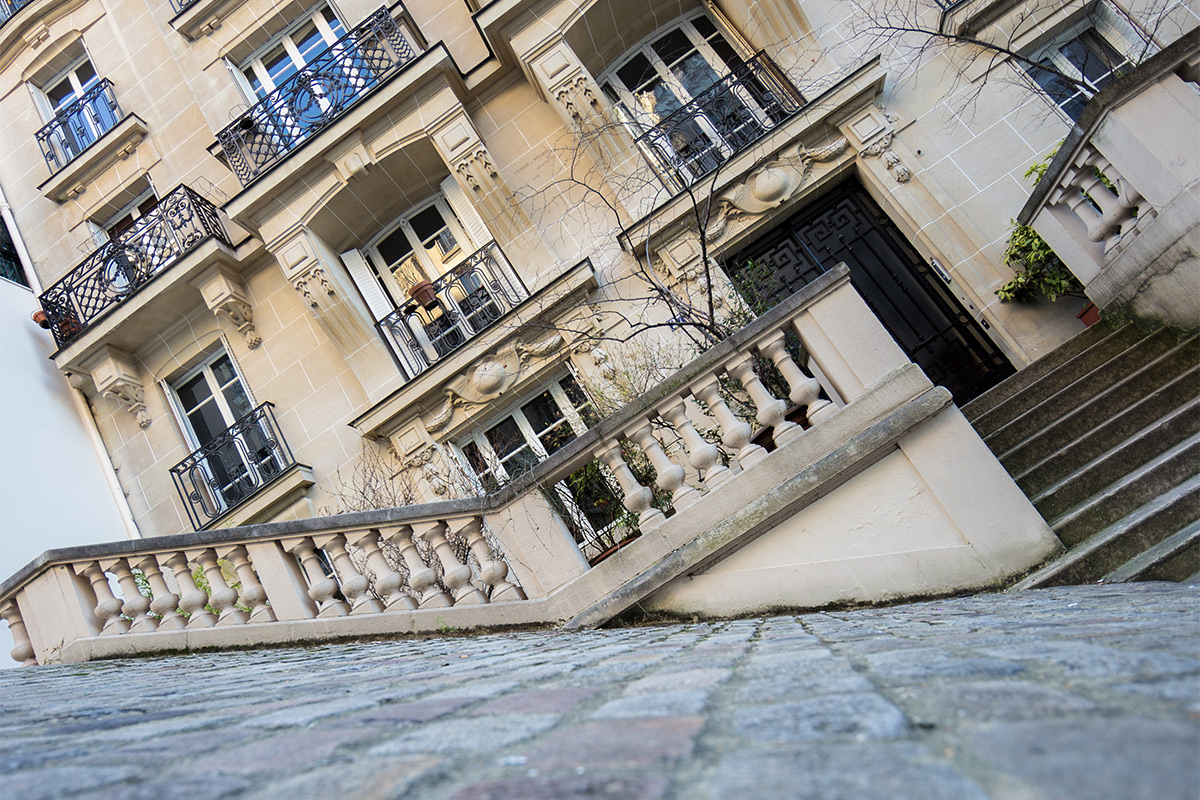 Saúl says: "Montmartre really does offer a magnificent view of Paris that everyone must see. Despite the Place du Tertre and Sacré Coeur being a tourist mecca, there are less crowded parts. After capturing the Basilica's breath-taking dome, I like to take a walk up to the vineyard area where it's less busy and take a moment to soak in the scene before I snap away at my surroundings."
To capture the Basilica at Montmartre in all its glory, make use of the 'golden hour' just before sunrise or at sunset. The light is magical at these times and the grandeur of the building makes for a great silhouette shot so try positioning yourself at the opposite side of the building to the sun. We suggest turning off your flash and playing with your exposure settings to capture an incredible depth of colour in the sky.
La Pagode Paris 48 rue de Courcelles, 75008 Paris
La Pagode Paris started life in the 19th century as a private hotel. In 1925, Chinese art collector and dealer, Chiang Tsai Loo bought it and set out to remodel it as an entirely un-Parisian building true to its Chinese roots. Today, the pagoda allows you to embark on a journey through time and across continents, by hosting art exhibitions and auctions that bring Eastern promise to the West.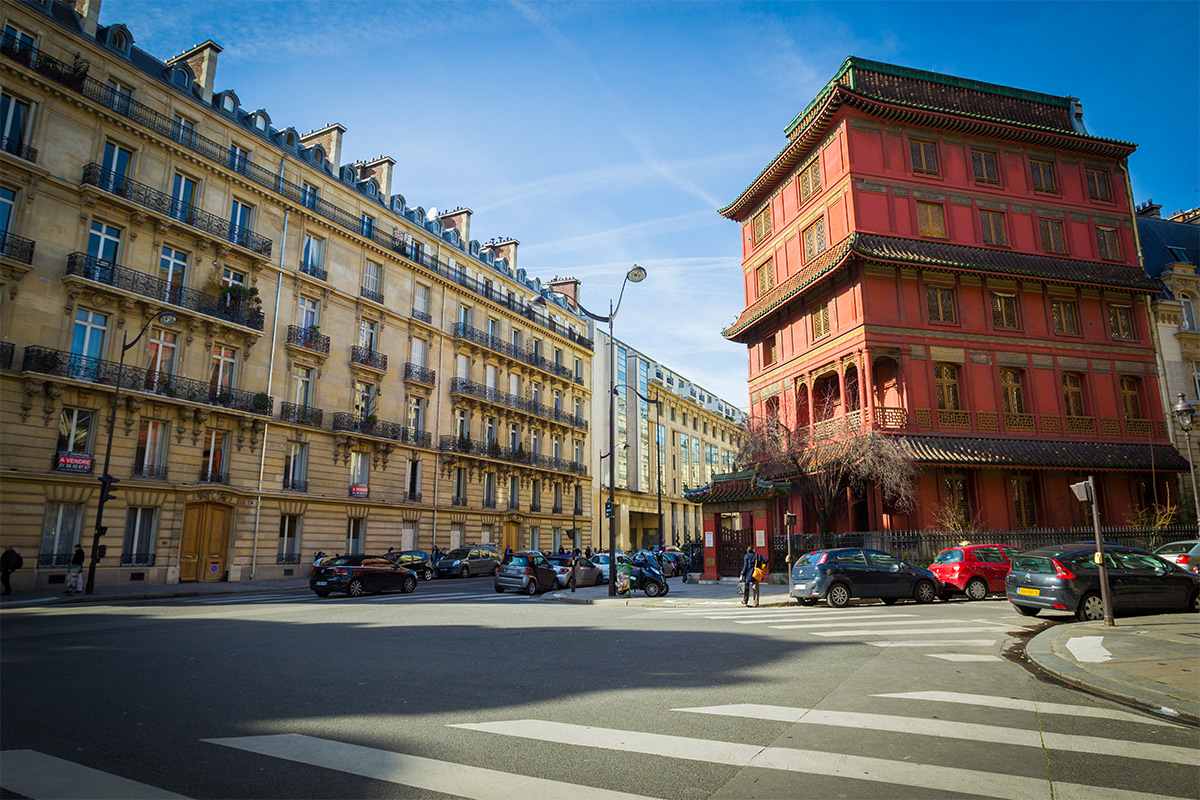 Saúl explains: "This building sits in total contrast to its surroundings, with colours, shapes and textures which make it entirely unique to the area. You'll be sure to capture photos here that will completely surprise your viewer."
This is a great place to experiment with depth of field to highlight one of the many ornate details of the façade and roof of this astonishing building.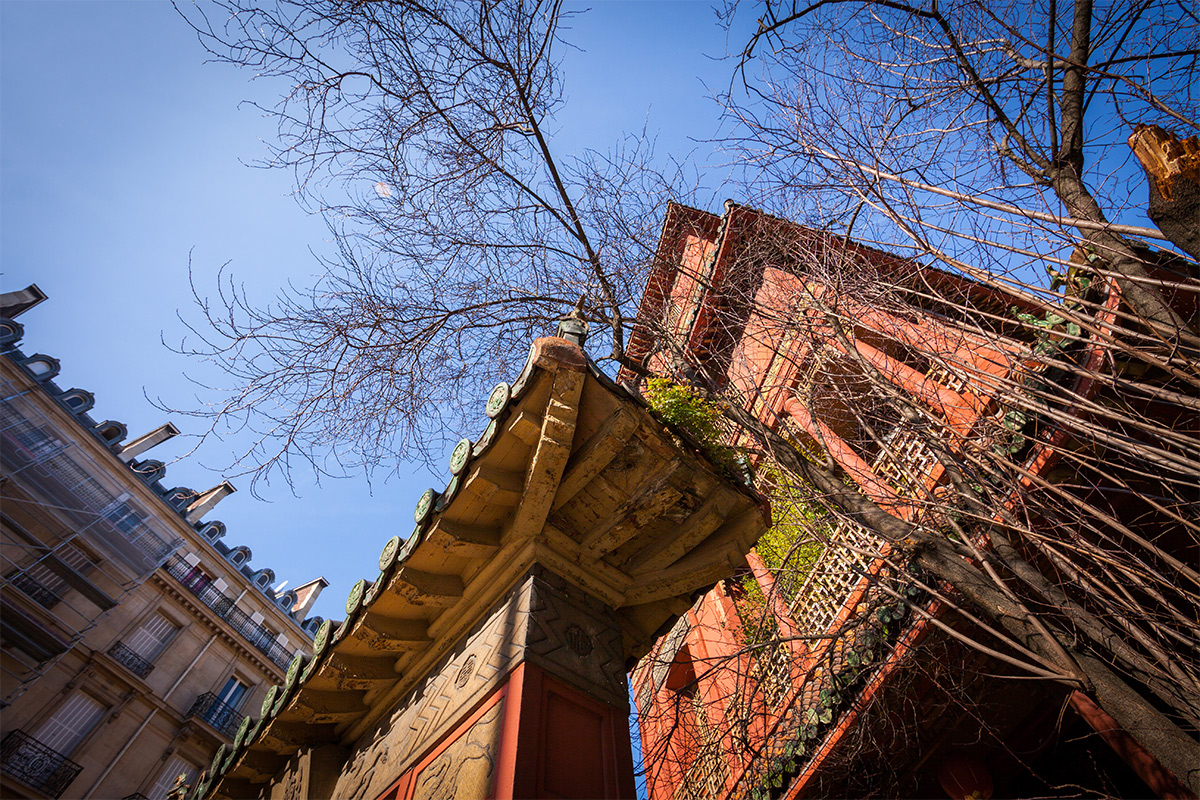 La Petite Ceinture, Place Balard, 75015 Paris
A little known stretch of green space nearly 20 miles long, the Petite Ceinture is the site of an abandoned railway. Built over 150 years ago at the very centre of the French capital, the railway line was one of the world's first urban transport systems. Its use gradually declined in the 1930s after the rise of the Metro system, leaving a maze of unused tunnels and bridges. Nature has reclaimed the tracks and it has become a haven for wild plant life and animals. It's a great place to explore and photograph.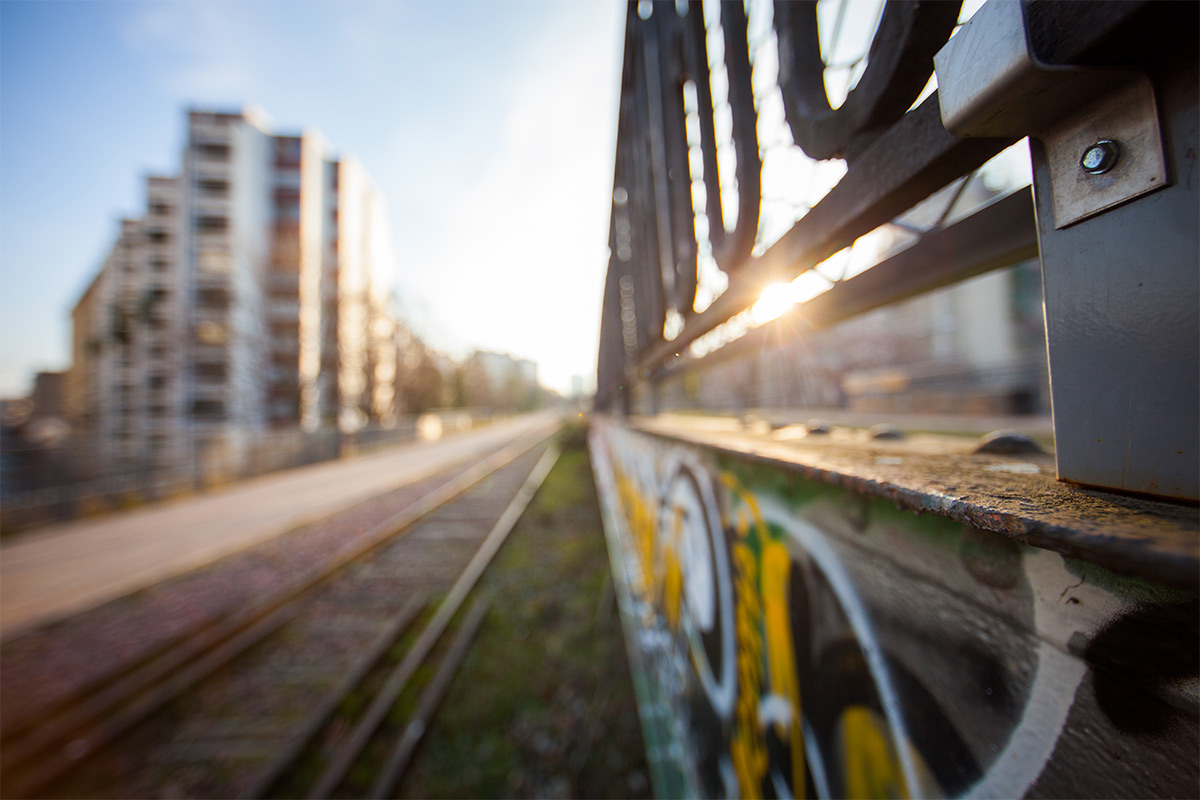 Saúl enthuses: "The Petite Ceinture is an urban hiker's paradise. Many people don't know that there's actually a nature trail located by the tracks running through the 16th arrondissement. Get there as the sun is rising to capture the eerie atmosphere on camera and you'll be sure to create hauntingly beautiful photos."
Try experimenting with how you position the railway tracks converging lines as they hit the horizon in your photo. Rather than position the tracks right in the centre of your shot, step to one side and let them run diagonally through your frame, from the lower to upper corner of the image.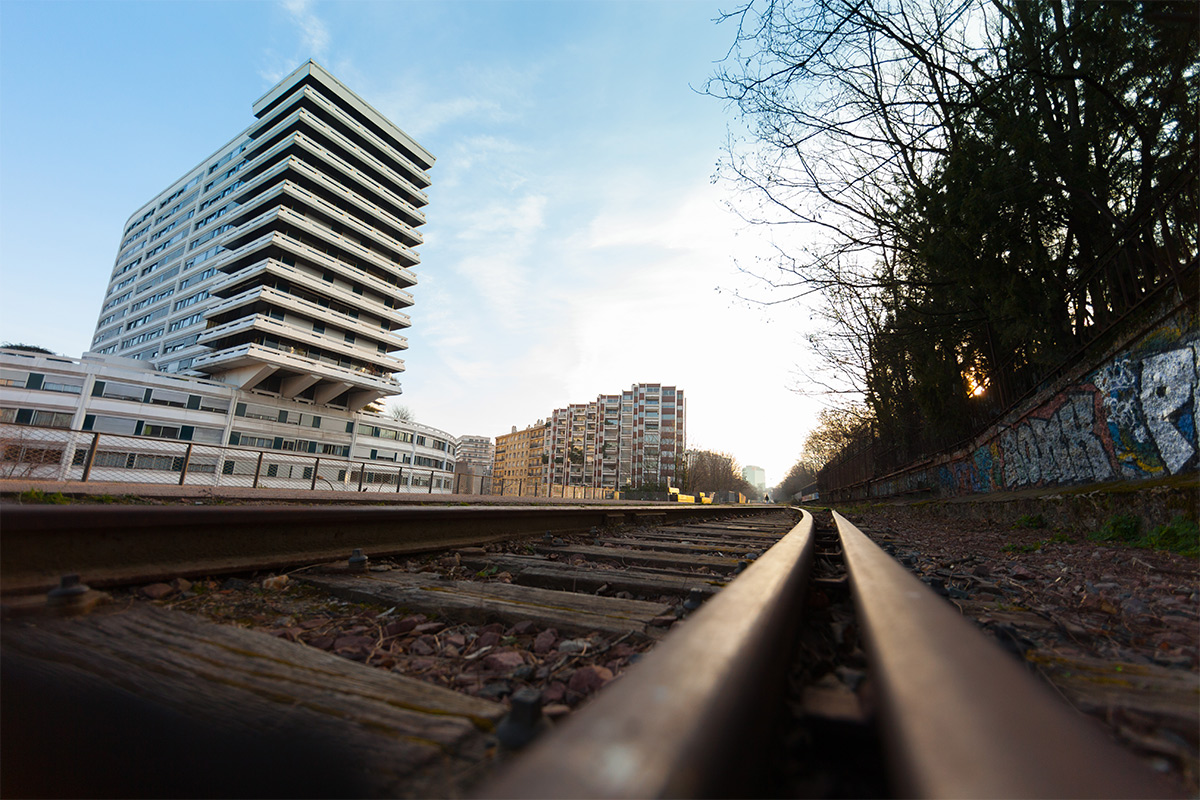 You can find all of Saúl's locations talked about in this article in the guide below. As you go from one to the next, remember to keep your eyes open and look around; like all cities, Paris is full of great photo opportunities.
Download Saúl's guide to Paris