Skijoring: Behind the scenes
Imagery © Richard Walch. Canon Ambassador
Discover the challenges overcome by director Marcus and our crew when they shot our skijoring story. See how a drone and an array of Canon cameras captured high-speed action in the extreme conditions of snowy Patagonia.
A Canon C300 Mark II is mounted to a drone to capture the final epic shot of Franco and his horse Paulito continuing their journey into the unknown.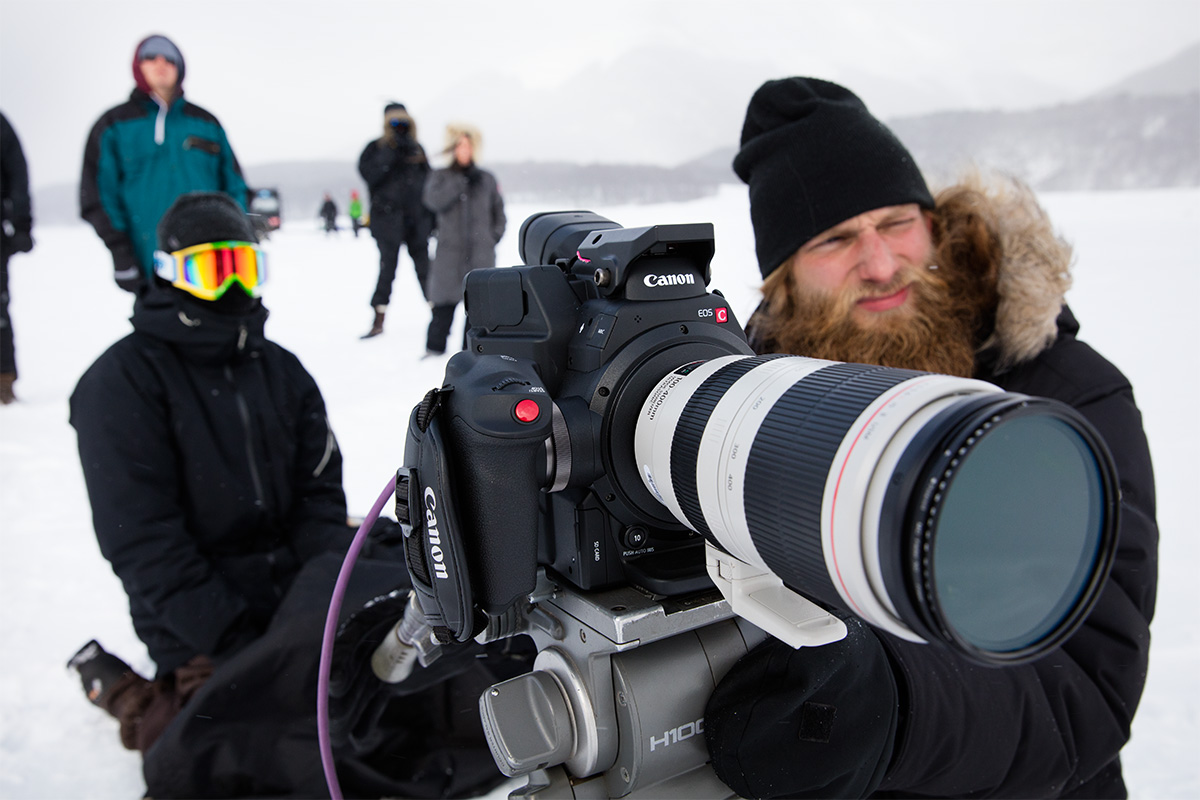 Our Director of Photography prepares to shoot just before the snow arrives. Weather conditions were extremely changeable and five minutes after this shot was taken, visibility was down to just 1.5 metres.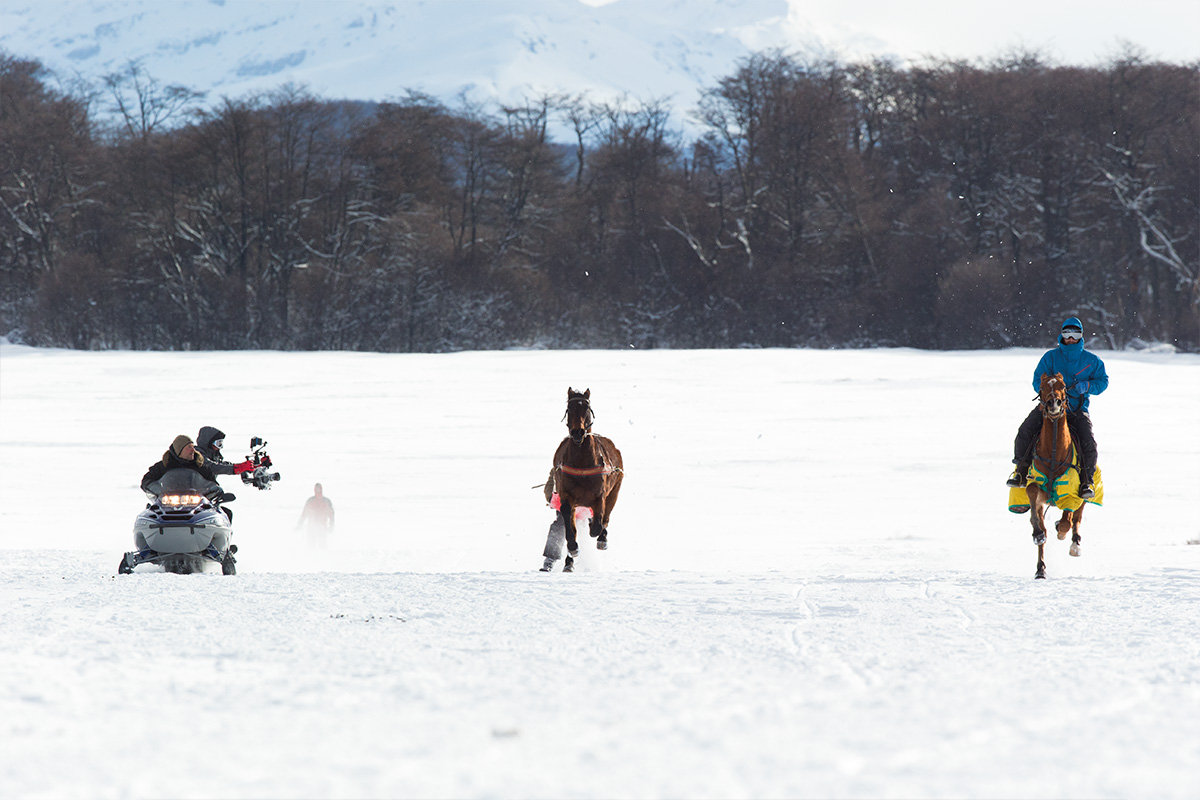 Our crew used a snowmobile to get close to the action. The engine had a top speed of 64kph but had to work hard to keep up. The additional horse, a snow polo champion, ensured Franco Moro's horse, Paulito, felt comfortable in familiar race conditions. Both horses wore specially designed ice shoes to help them ride through the snow.