We came, we saw, we got soaked
Five things that make City Surfers epic
Raging rivers, city surfers, fearless photographers, insane technology and camera kit heaven; let us take you behind the scenes of our latest 'Come and See' story.
1. The Eisbach.
Twenty tons of freezing cold water surge over sunken concrete blocks every second, creating a wild, perpetual wave. Over a hundred surfers from all around the city come here everyday to shake off their day jobs and pull off some amazing moves.

2. Rigs, rigs and more rigs.
They make everything better. Over 3 days our crew shot an incredible mix of ground breaking photographic and film techniques featuring bespoke rigs built especially for this incredible experience. We used them to transport you right to the banks of the river Eisbach in Munich with your mobile phone. The 180º rig uses a wide lens mounted onto the new Cinema EOS C300 Mark II while other rigs allow you to actually take your own high-speed shots and zoom right into the action, putting real Canon cameras in the palm of your hand.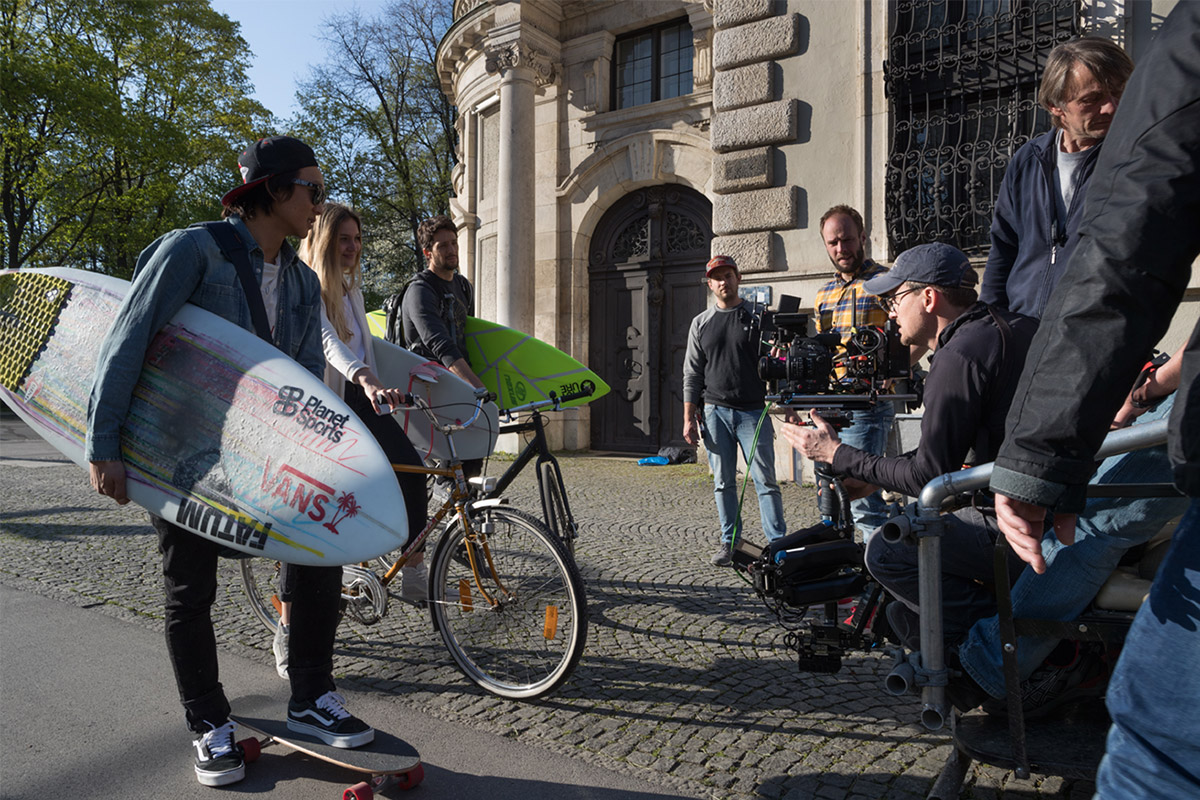 3. Our surfers. Local surfers rule the river.
The film was shot with three of the river's most notorious surfers, Tao, Karina and Alex. These guys are unbelievable, nothing was too much trouble and their skill and stamina on the wave had us all mesmerized.
4. Samo.
Our professional photographer used the new Canon EOS-1D X Mark II during the shoot to perfectly capture the action as we moved from dusk through to night time. Samo is also totally fearless. After the shoot, he actually got on Tao's board and surfed the wave in his wellies.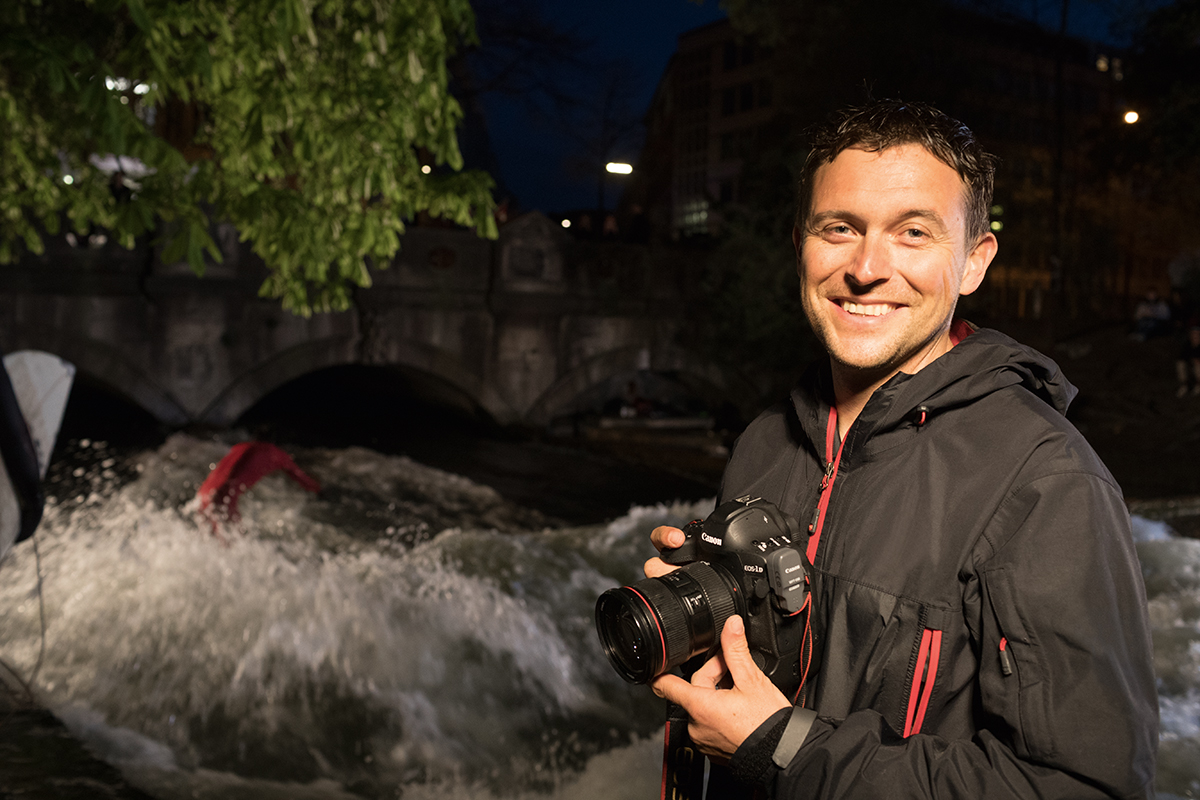 5. Night time.
Night time makes everything cooler. Sure, we could have shot in the daylight, but where would be the challenge in that? We used the ambient glow of the streetlamps to capture the feeling of the city and floated huge, inflatable lights creating a moonlight effect which secludes each surfer on the wave that rages below.