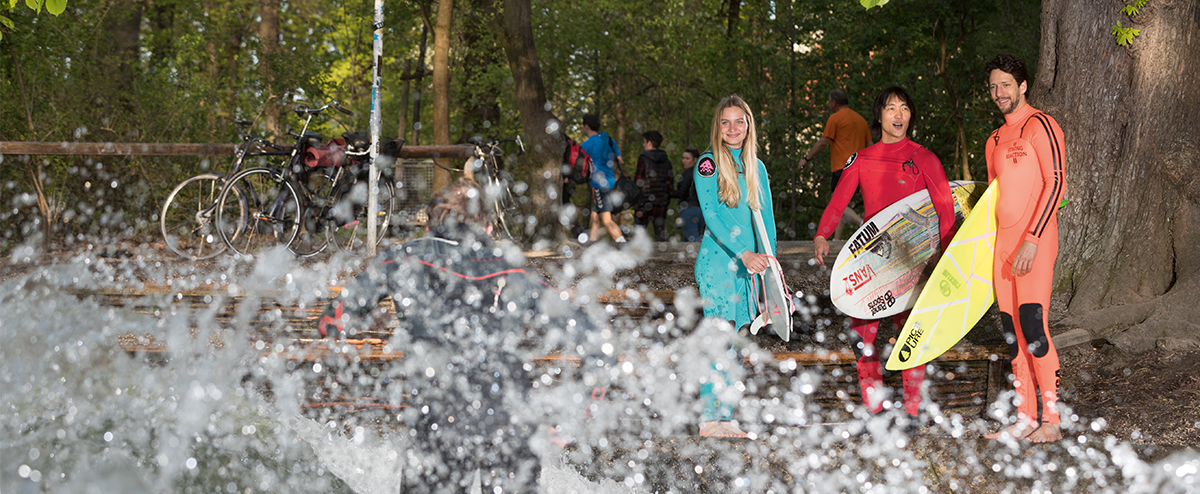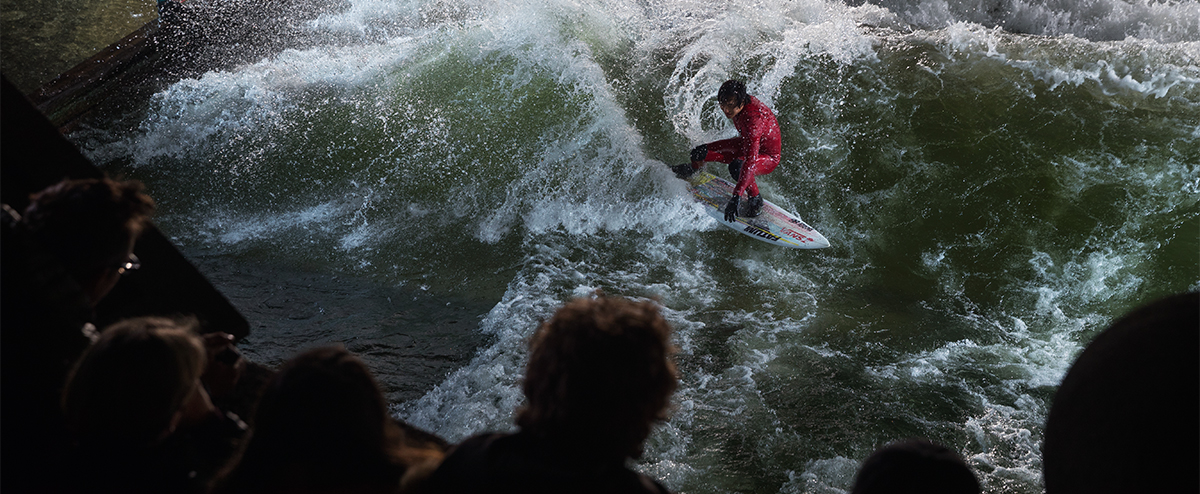 Welcome to Munich, we hope you packed your surfboard. Come and join us with Tao, Alex and Karina, three of world's most exciting river surfers on the banks of the Eisbach, home to river surfing.
Discover our interactive experience on your mobile or desktop and explore this unlikely surfing community in the heart of Germany. Feel what it's like to be on a professional shoot with the latest Canon equipment in the palm of your hand. Take our EOS-1D X Mark II and zoom in to capture Alex and Karina's synchronised surfing on this thunderous river. Shoot fast action, low-light shots of Tao as he rips across the wave at night, performing tricks and then share them with your friends.
Like all of our 'Come and See' stories we hope to inspire you to pick up your camera or smartphone and go exploring. Let us help you capture your own incredible images with our 'how-to' and 'kit tip' videos. Discover stories that are out there on your own doorstep, find your voice, share it with others and they are sure to come and see.
Explore our City Surfer interactive experience here.
River surfing in Munich - Canon - Come and See
or