CAMERA
Effective pixels per sensor
Video Mode: 8.29MP (3840 x 2160); Stills mode: 12MP (4000 x 3000)
Minimum illumination
AUTO MODE: PAL
50.00i: Approx. 5.32 lux (at 1/50 sec. shutter speed)
25.00P: Approx. 2.68 lux (at 1/25 sec. shutter speed)
Manual Mode, PAL
50.00i/25.00P: Approx. 0.05 lux (shutter speed 1/2 sec.)
Horizontal Resolution
1600 lines or more (4K Recording), 800 or more (Full HD recording)
Focal length
Video Mode: 8.9 - 89mm (27.3-273mm 35mm equivalent)
Stills Mode: 4:3 - 24.1 -241mm,/ 3:2 - 25 - 250mm, /16:9 - 27.3 - 273mm (approx.)
Minimum focus distance
50cm across entire zoom range; approx. 8cm at wide macro setting
ND filter
Yes, single density built-in. 1/8 (3-step) equivalent
Zoom control
Manual. 35mm conversion markers provided
Focus control
AF, Face detection and tracking, Push AF, AiAF (Photo Mode) Manual focus ring
Touch Focus Function.
Iris control
Auto, manual via control wheel
Aperture blades
8 blade diaphragm. Mechanical shutter built in.
Image stabilization system
Optical (lens shift) + electronic stabilisation.
Movie Mode IS options: Dynamic IS¹, Standard IS, Powered IS
Digital zoom
No Digital Zoom. 2 x Digital Teleconverter via assignable button
RECORDING
Video storage media
4K: CFast 2.0™ card, VPG130 supported; Full HD/Photo: SD card (Class 10 recommended for 50Mbps)
Recording time
Depends on card capacity. 4K: CFast 2.0™ 64GB approx. 25 min @305Mbps.
Full HD 64GB SD card approx. 170 min @50Mbps
Recording file format
Material eXchange Format (MXF)
Recording format
Video Format: XF-AVC. Compression Format: MPEG-4 AVC/H.264
Recording frame rate (PAL model)
4K Recording: 305Mbps/205Mbps at 25.00P
Full HD Recording: 50Mbps at 50.00P; 35Mbps at 50.00i/25.00P
Slow/Fast motion
Yes: 1/4x - 1200x speed¹. Frame rate is 25.00P
Pre Record (cache record)
Yes, in Full HD mode to SD card only. 5 Second pre-record time
Still Image quality
8.29 - 12Mp depending on format
SYSTEM
Monitoring Panel Type
Capacitive touch screen LCD
Image quality adjustments
Adjustable
Yes. 2-axis parallel hinge mechanism
Focus Assist
Magnification. Area selectable via touch screen
Peaking
Yes, Red, blue or yellow selectable
Zebra
Yes. 70% or 100%, selectable
Markers
Yes. Horizontal or grid markers white or grey
Size
No EVF. Optical loupe viewfinder attachment for LCD screen supplied
Audio in
Built-in stereo microphone, 3.5mm stereo mini jack external microphone
HDMI Video Output (Recording Mode)
Colour Bars (HD output only)
Camera Mode: (Dependent on capabilities of external recording device)
305Mps/205Mbps: 3840x2160 (25.00P)
1920x1080 (50.00P/50.00i) 720 x 576: 50.00P
50 Mbps: 1920 x 1080 (50.00P/50.00i) 720 x 576: 50.00P
35 Mbps: 1920 x 1080 (50.00P/50.00i) 720 x 576: 50.00P
HDMI Video Output (Playback Mode)
PAL
4K movie playback : 3840x2160/25.00P: 1920x1080/50.00P/50.00i
720x576/50.00P
HD movie playback: 1920x1080/50.00P/50.00i
720x576/50.00P
USB
Yes mini-B, Hi-speed, Output only
Colour Bars
Yes. PAL Model: EB/SMPTE. Can be output via HDMI
Accessory shoe
Yes, Hotshoe with synch contact for Canon Speedlite
SHOOTING FUNCTIONS
Exposure metering
Movie mode: Standard, spotlight, backlight
Photo mode: Evaluative, centre-weighted, spot
Exposure compensation
-2.0 - +2.0 stops in 1/3 stop increments (photos) and 1/4 stop increments (movies)
Auto Exposure mode
AUTO/Programmed AE (P)/Shutter-priority AE (Tv)/Aperture-priority (Av) / SCN (Portrait /Sports /Night Scene /Snow /Beach /Sunset /Low Light / Spotlight / Fireworks)
Exposure Lock
Yes (in compatible modes)
Auto Gain Control setting
ISO Sensitivity
Movie /Photo: ISO 160 - 20000
Movie Mode with Canon Log or Wide DR selected: 500 to 20000
Gain setting
0.0 - 42.0dB
At the fine gain setting: Any setting in a 0.5 increment between 0.0 dB and 42.0 dB
Movie Mode with Canon Log or Wide DR selected: 9.0 dB (8.5 dB at fine gain setting) to 42.0 dB
SHUTTER SPEED
Control Modes
Manual, Shutter Priority AE (Tv), Auto Slow Shutter On/Off
Shutter speed
Movie Mode: 1/2, 1/3, 1/4, 1/5, 1/6 to 1/2000 sec. (in 1/4-step increments)
Photo Mode: 0.5 sec., 0.4 sec., 0.3 sec., 1/4 - 1/2000 sec. (in 1/3-step increments)
Wireless LAN standards
IEEE 802.11b/g/n (2.4GHz band) / IEEE 802.11a/n (5GHz band* )
*5GHz band not available in Qatar
Supported Wi-Fi Functions
Photo Mode: Playback (in browser) from SD card; Download and save images to user terminal device via web browser.
Supported Browser for Remote Operation
Internet Explorer, Safari (iOS), Safari (Mac OS),
Android standard browser
Remote Operation Control Features
Aperture, Focus, WB, Shutter Speed, ISO/Gain, Shooting Mode, Start/Stop Recording
Live view image Resolution
Camera setting mode: 680 x 383; Simplified setting: 284 x 160
GPS Information (Optional Accessory)
Latitude/Longitude/Elevation, Coordinated Universal Time (UTC)
Preset
6 Presets: Daylight, Shade, Cloudy, Tungsten (incandescent lamps or halogen bulbs), Fluorescent H (3-wavelength type fluorescent), Fluorescent (white fluorescent)
Manual setting
Set 1, Set 2 (Default 5,500K)
Countup system
Regen/Rec Run/Free Run/Preset (Non-Drop Frame)
Start value setting
00:00:00:00, Set/Reset selectable
Recording
Linear PCM (2ch, 16 bit, 48 kHz)
Audio Scene (Movies)
Standard/Music/Festivals/Speech/Meetings/Forest
and Birds/Noise Suppression/Custom Setting*
(*) Custom setting cannot be selected in Auto mode.
Audio Settings (Movie Mode)
Built-in Mic Wind Screen: Auto High/Auto Low/Off
Internal mic attenuator: Auto / On / Off
Built-in Mic Frequency: Response: Normal, low-range boosting, low-range cutting,
mid-range boosting, low and high-range boosting
Built-in Mic Directionality: Monaural / Normal / Wide / Zoom: MIC Att. Auto / On / Off : MIC Low Cut. On/Off: Audio limiter, On/Off: Audio compressor: High/Low/Off
ACCESSORIES
Supplied
Lens hood, (Loupe) Viewfinder Unit, Remote Controller (RC-6), Battery Pack LP-E6N, High Speed HDMI Cable (HTC100/S), Compact Power unit CA-570, AC Cable, Interface Cable (IFC-300PCU/S), Shoulder Strap
Optional
Canon Battery Charger LC-E6/LC-E6E
GPS receiver GP-E2,
Canon Speedlites (270EX II, 320EX (with video light), 430EX II, 580EX II, 600EX-RT) - 2nd curtain synchronisation and wireless functions not supported,
Canon PROTECT Filter 58 mm, Canon ND4-L Filter 58 mm, Canon ND8-L Filter 58 mm
Power Consumption
Approx. Max. Recording: 6.0W²/Playback: 4.1W
Continuous Recording Time
Approx.: 110 mins (maximum) / 75 mins(typical)³
MISCELLANEOUS
Dimensions
Approx. 125x102x122mm (body only)
Approx. 131x115x238mm (with viewfinder unit and lens hood)
Weight (fully equipped)
Approx. 1040g (with lens hood, battery, CFast 2.0™ card and SD card)
Operating Temperature range
Approx. 0°C to 40°C, 85% (relative humidity)
Approx. -5°C to 45°C, 60% (relative humidity)
Disclaimer
Specifications are given for PAL version of the camera. NTSC version available in appropriate regions
Canon is an authorized licensee of the CFast 2.0™ trademark, which may be registered in various jurisdictions
All specifications are subject to change without notice
Footnote
¹ Dynamic IS not possible when recording in 4K or using Slow & Fast Motion mode
¹ Dynamic IS not possible when recording in 4K or using Slow & Fast Motion mode
¹ In 4K rec. mode 1/4 x and 1/2 x speed not possible to CFast 2.0 ™ card. In Full HD to SD card, 1/4 x rec is 1280 x 720.
¹ Recording time to CFast 2.0™ card. 305Mbps, at 25.00P, PAL mode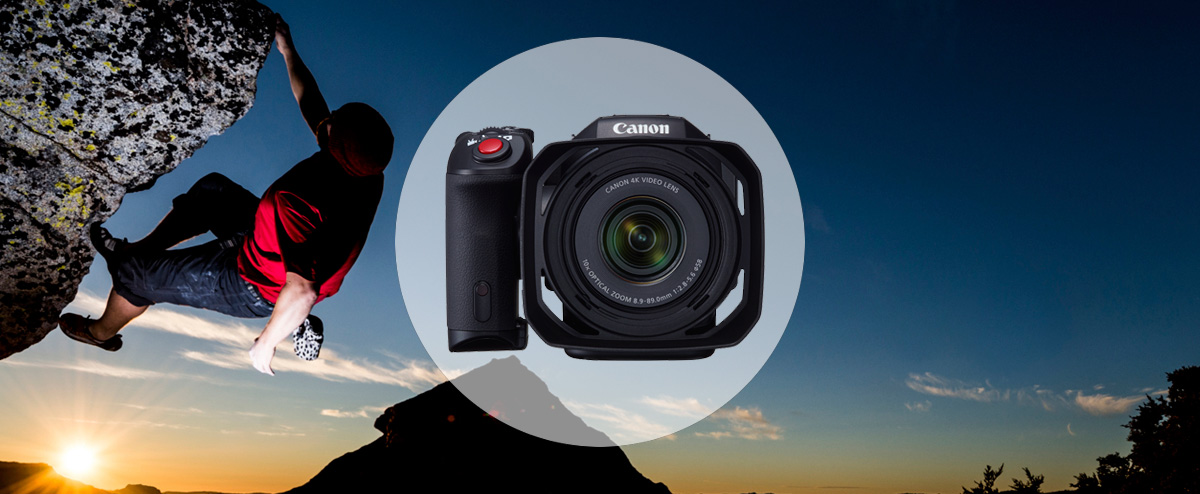 Compact creativity: a unique 4K and stills solution
Creative and versatile the XC10 captures stunning 4K/Full HD 4:2:2 video and high quality 12MP stills in a compact, lightweight and easy-to-use camera with a 10x zoom lens, optical image stabilisation and WiFi remote control.
Introducing the XC10
Capture stunning 4K and Full HD video
Capture stunning 4K and FullHD video
Full control
Advanced Full HD image processing
Over Sampling HD Processing is an advanced debayering algorithm for image processing that effectively utilises the abundant powers of 4K image capture in Full HD recording. The camera captures a 4K image, the RGB channels are separated into three individual 8 megapixel 4K signals and the 4K RGB signals are then multiplexed and scaled down internally into a Full HD (1920x1080) signal. This improves the perceived resolution and allows you to record a significantly cleaner Full HD image.

12 stops of Dynamic Range with Canon Log Gamma
For maximum freedom in post-production the built-in Canon Log Gamma captures the maximum range of tones, providing up to 12 stops of Dynamic Range. Widening the Dynamic Range by up to 12 stops enables the extremes of highlight and shadow details to be recorded, thus extending the scope of colour grading.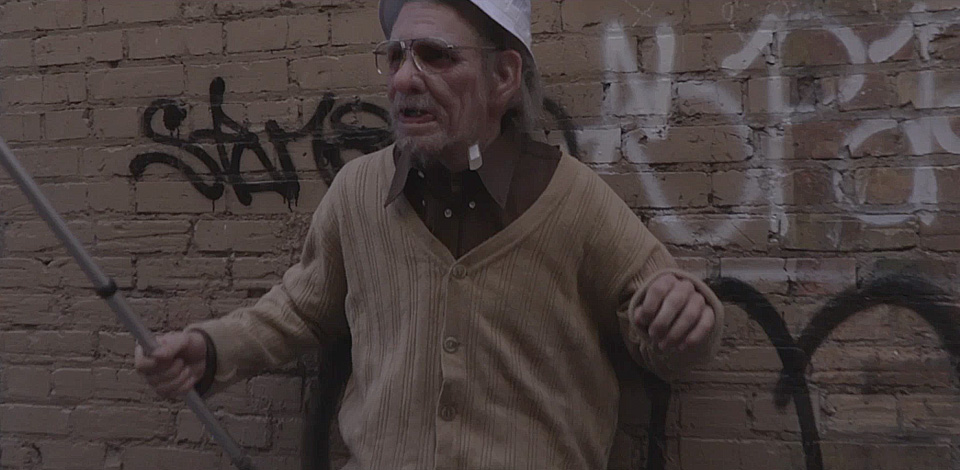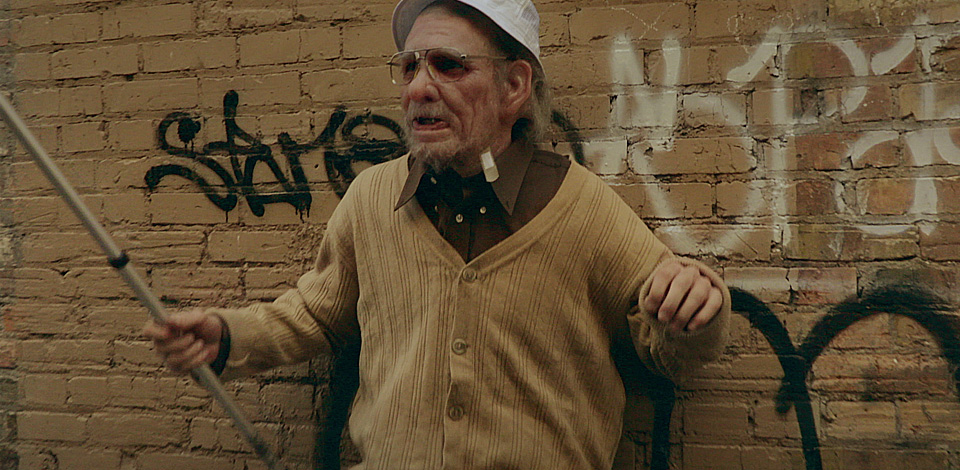 Capture moving subjects more accurately
Thanks to using Canon's DIGIC DV5 processor the XC10 has significantly more processing capability than the previous processor, enabling high bit rate 4K movies to be recorded, together with support for Canon Log Gamma and many other key camera functions.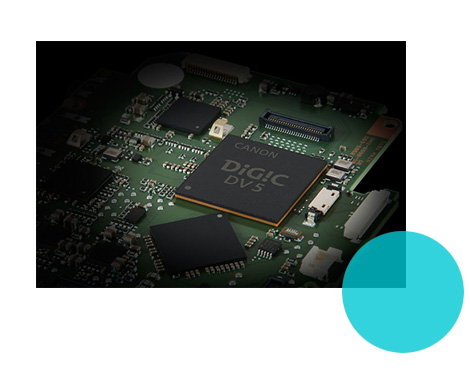 Versatility and flexibility for maximum creativity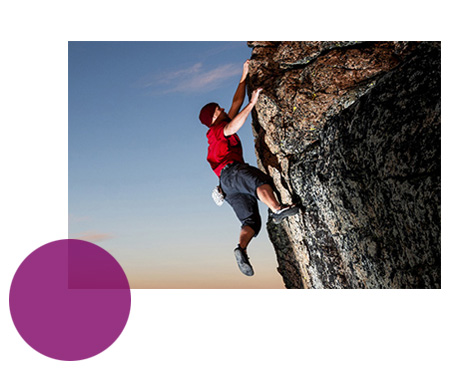 High-resolution stills and 4K movie frame grabs
Capture beautiful, high-resolution 12 Megapixel still images with ease and decide how they will appear and be recorded by selecting one of a variety of different ′look′ settings and adjustment functions. You can also extract and save the best frames from a 4K movie by frame grabbing 8.29 Megapixel stills.
Cover all angles: versatile mounting and shooting
With its compact body the XC10 allows for easy mounting in small, high and remote places. Weighing just 930g (body only) the camera is ideal for use with drones, for shooting high quality 4K aerial footage, or with lightweight shoulder rigs.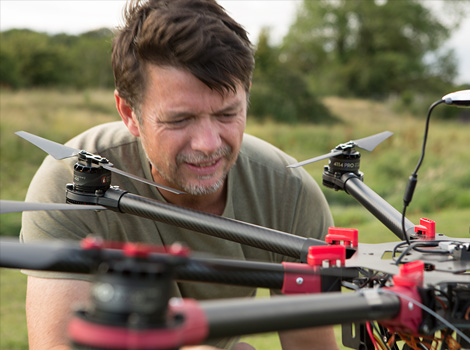 Built-in 10x zoom IS lens for optimised 4K capture
The XC10 is fitted with a built-in 10x optical zoom lens – 27.3-273mm f/2.8-5.6 optical zoom lens (35mm equivalent, and in still mode is 25-250mm) – that's optimised for 4K capture. The lens has separate manual control rings for focus and zoom selection and features a combined optical and electronic image stabilisation system for smooth, steady images when shooting handheld or on the move (electronic image stabilisation is not available in all shooting modes).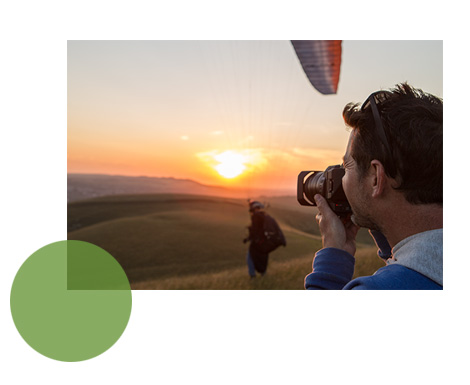 Superb performance in any light
Capture low-noise footage in all kinds of challenging situations thanks to a high ISO of up to 20,000 that delivers enhanced sensitivity and excellent low-light performance. A built-in ND filter further improves exposure control in bright light or when a wider aperture is required.
Slow and fast motion recording modes
Increase your creative options with high quality slow motion recording down to 1/4 speed (HD movies) or capture fast motion up to the highest speed of 1200x (up to 4K movies).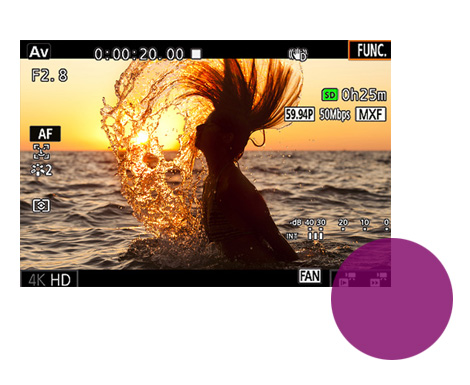 Ease-of-use and fast workflow solutions
Record 4K and Full HD video or 12MP stills internally
Record stunning high bit rate 4K movies to an internal CFast 2.0™ memory card benefiting from the VPG130 standard, which guarantees a sustained write speed of at least 130Mbps*. Full HD video and 12-megapixel stills can be recorded to a separate SD memory card. Utilise the abundant powers of 4K image capture in Full HD recording, with higher quality and significantly cleaner results, thanks to Oversampling HD processing.
• Canon is an authorised licensee of the CFast 2.0™ trademark, which may be registered in various jurisdictions.
* May require a firmware update. More…
Compact, ergonomic design for ease of shooting
Compact and lightweight the ergonomically designed XC10 features a rotating handgrip and a large, vari angle LCD panel so you can easily shoot from a wide variety of angles. A high quality, capacitive, touch screen allows easy access and control of shooting modes and menus. For more comfortable eye-level shooting, or when shooting in bright light, a loupe viewfinder is included.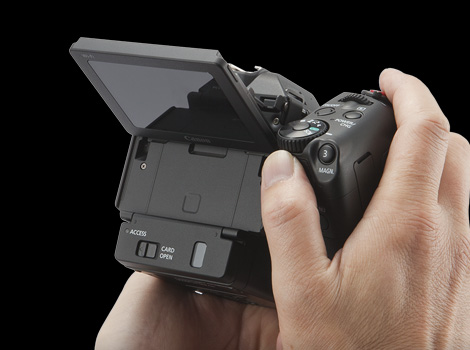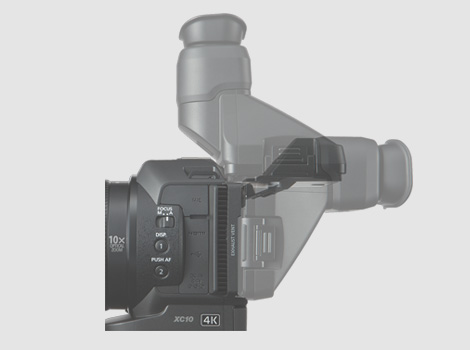 New XF-AVC format for easy integration
The newly developed and highly versatile Canon XF-AVC 4K capable file format uses the efficient H.264 codec and is easily integrated into existing workflows, thus further increasing efficiency in post-production.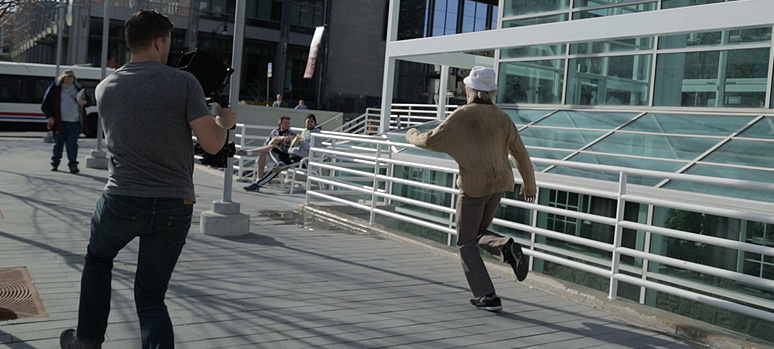 Wi-Fi remote control
The XC10's built in Wi-Fi enables you to control the camera remotely via a web browser, smartphone or tablet – it's ideal for when shooting from a drone or when you're placing cameras in awkward places.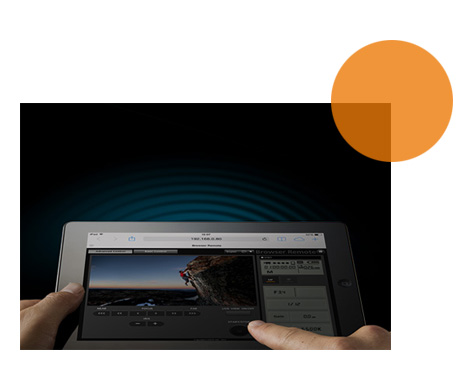 Video Gallery
Gallery
A collection of inspiring images shot on the XC10
Specifications

Accessories
Battery Pack LP-E6N
The LP-E6N Battery Pack is a high capacity (1865mAh), rechargeable lithium-ion battery pack.

Battery Charger LC-E6/LC-E6E
The LC-E6 Battery Charger can be used to charge a battery for the camera from a standard electrical outlet.
GPS receiver GP-E2
The GP-E2 unit offers image geo-tagging – its GPS tagging and logging abilities help you to locate exactly where your images are taken.

58mm Circular Polarizer PL-C B Filter
This multi-coated Canon filter controls the light passing through your lens to the CMOS sensor.
Flashguns

Speedlite 600EX-RT
A powerful flash gun for use both on and off the camera. Built-in radio triggering offers remote lighting control over distances up to 30m.
View details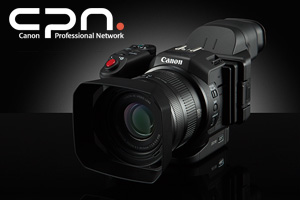 Canon Professional Network
In-depth, expert coverage: discover all you need to know about Canon's impressive digital camcorder range.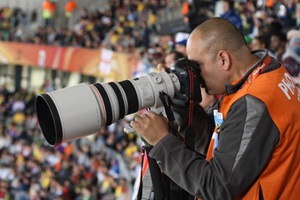 Canon Professional Services (CPS)
Why not apply for membership of CPS? Enjoy expert support and services for your Canon equipment!
Register your product
Register your product and ensure your Canon products are always up to date and supported.
or