Quality, detail and latitude
Resolution, sensitivity and latitude – no longer mutually exclusive.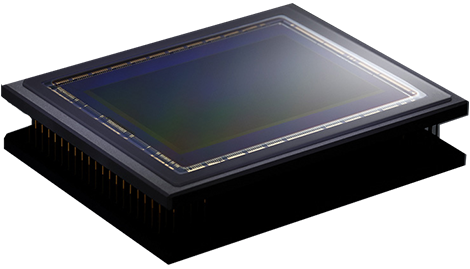 20.2 Megapixel Full Frame CMOS Sensor
A 20.2 Megapixel full-frame CMOS sensor with high latitude, developed and made by Canon, reduces noise at both high and low ISO speeds. This exceptional sensor features gapless microlenses to ensure high image quality under all shooting conditions. Gapless lenses mean that no light is lost between each pixel as all the light falling on the sensor is funneled into the pixels below. This improves light gathering capacity and increases the signal-to-noise ratio.
With increase in the number of recording pixels, compared to the EOS-1D X, the 20.2 MP in EOS-1D X Mark II enable more cropping abilities while still retaining exceptional level of detail. At the same time, the increased exposure latitude allows compositions to be over and/or under exposed without much loss of details.
In-camera Lens Aberration Correction
When the original EOS-1D X launched, it included peripheral brightness correction and chromatic aberration correction functions, while a further distortion correction function was included in the EOS 7D Mark II. Evolving these in-camera processing options, the EOS-1D X Mark II includes these along with a new diffraction correction function that is applied to JPEG images during shooting. This function allows photographers to work at smaller apertures without any concerns over image quality degradation caused by diffraction.
In the past it was necessary to register lens correction data using EOS Utility1 software. In EOS-1D X Mark II, however, the peripheral brightness, chromatic aberration correction and distortion correction lens data is already stored in camera2, removing the need to correct lens aberrations in JPEGs via a computer. This feature also accepts data from any future lenses that have aberration correction data built-in, making it unnecessary to register data using EOS Utility.
1 Lens correction data is not required for diffraction correction
2 Certain lenses do not have lens aberration correction data
Built-in Digital Lens Optimizer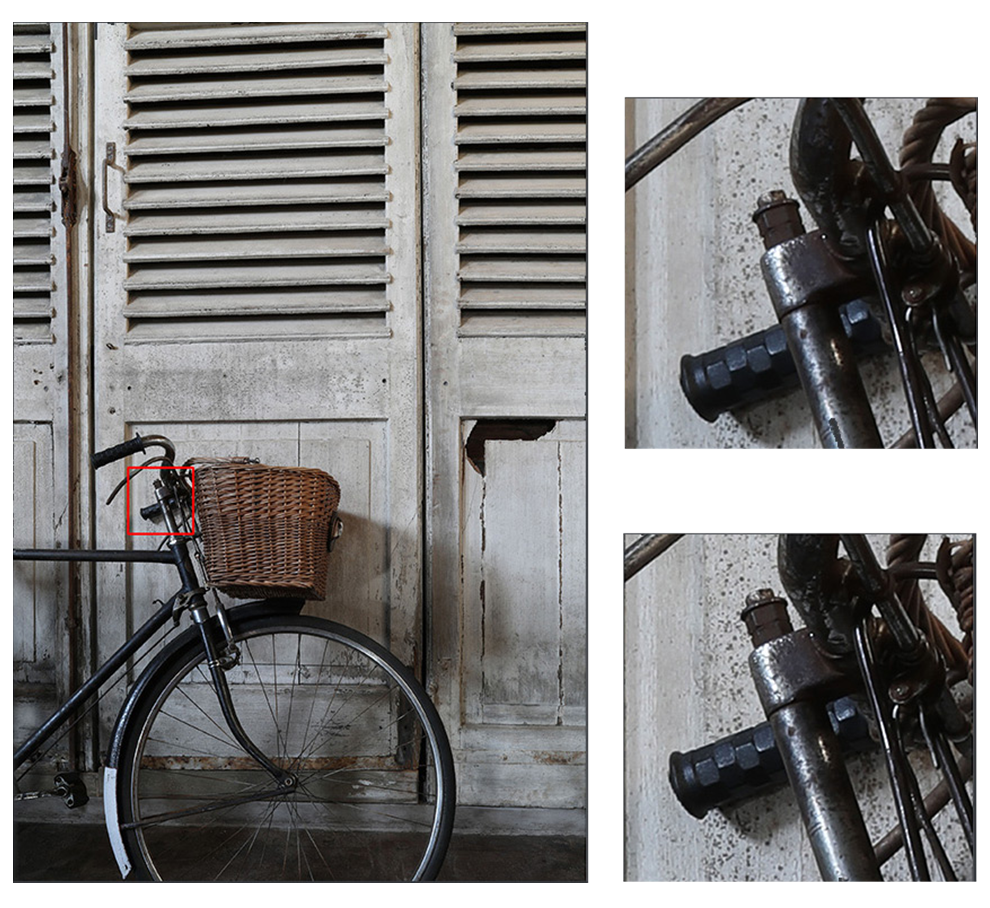 With the EOS-1D X, Canon's Digital Photo Professional software provided solutions for correcting various lens and image aberrations. On the EOS-1D X Mark II, these correction functions are built into the camera with a dedicated Digital Lens Optimizer function.
Digital Lens Optimizer imitates lens performance, with a series of mathematical functions replicating each stage of the journey of light through the optical path. Using this information, the Digital Lens Optimizer can correct a range of typical optical aberrations and loss of resolution caused by a camera's low pass filter, by applying an inverse function to each shot to take the image nearer to how the scene appears to the naked eye. This creates detailed, high-quality images providing photographers great flexibility of working with large or small apertures without worrying about aberrations and diffractions.
While the lens aberration corrections can be applied to JPEG files as the images are being shot, Digital Lens Optimizer is applied during in-camera RAW processing.
Fine Detail Picture Style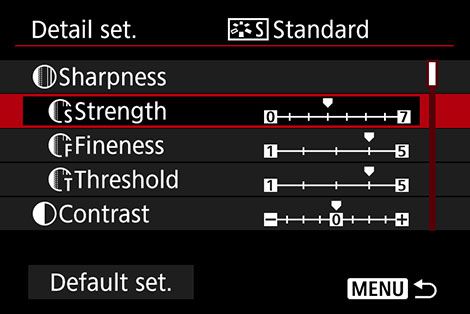 The 'Fine Detail' Picture Style originally developed for the EOS 5DS and EOS 5DS R has been included in the EOS-1D X Mark II to maximise the amount of detail captured by the cameras' 20.2 Megapixel sensor. This setting prioritises gradation of tones and emphasises fine detail. Fine Detail is intended for images that will be used straight from the camera, without post-production.
Fine Detail Picture Style features three adjustable sharpening parameters, which give more control over the sharpening performed in-camera on JPEG files. The parameters are similar to those found in the Unsharp Mask filter in Adobe Photoshop and Canon's DPP software.
The 'Strength' slider adjusts how much sharpening is applied to edges in the image. The 'Fineness' slider determines the size of the details that are sharpened, move it to the left to sharpen smaller details. The 'Threshold' slider specifies how much contrast there needs to be in a part of the picture before it is considered an edge and sharpened. At low settings even subtle edges can be sharpened.
AWB: Ambience Priority/White Priority
The EOS-1D X Mark II features a choice of Auto White Balance (AWB) settings that take a different approach to artificial light. 'Ambience Priority' aims to retain some of the warm colour tones from artificial light sources in order to preserve some of the atmosphere of a scene, similar to the conventional AWB setting on other EOS cameras, while 'White Priority' eliminates most of the warmth from tungsten lighting and tries to give colour-neutral images where possible.
More EOS-1D X Mark II Benefits
or