Lightning-quick image management
Maximise the shoot time. Minimise everything else.
Built-in GPS
EOS-1D X Mark II offers built in satellite connectivity for GPS (USA), GLONASS (Russia) and Quasi-Zenith Satellite Michibiki (Japan) global positioning satellites for improved GPS accuracy and quick signal acquisition1. The camera will add Geotag information (longitude, latitude, elevation, plus Coordinated Universal Time) to the image metadata, a useful extra for agencies and photographers seeking to identify automatically when and where images were taken.
The GPS system will also automatically set time on the camera's clock based on data from the satellites while a logging function enables the user to track steps with the camera, which can be added to mapping systems. The GPS information can also be recorded in movies at the start of recording.
1 Canon GP-E1 and GP-E2, third party Bluetooth enabled GPS devices are not compatible.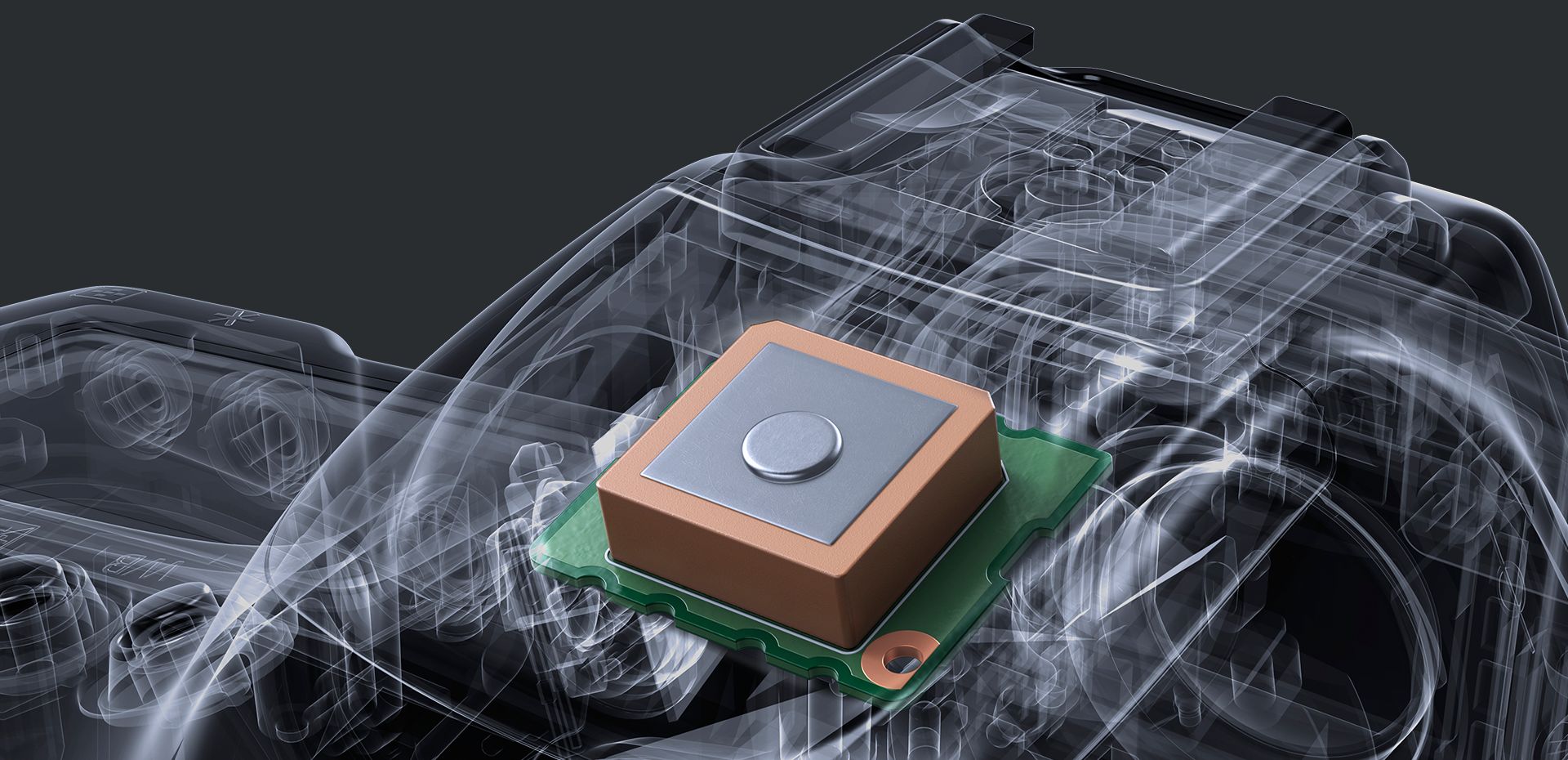 Crop and Send
A crop and resize function in playback further extends the EOS-1D X Mark II's capabilities. These two features are included in answer to requests for reworking the composition after shooting, and easily resizing images for immediate sharing. Photographers can crop images as they would like to see published and quickly send to editors and picture desks.
WFT-E8 with IEEE 802.11AC Standard
Open up the EOS-1D X Mark II to a wider world of connectivity with the WFT-E8 wireless transmitter. Featuring fast wireless LAN transmission, enhanced FTPS transfer option and remote shooting capabilities make WFT-E8 a must have EOS-1D X Mark II accessory.
Transfer data from up to 150m away at high speed thanks to IEEE 802.11ac standard (5Ghz band), which supports around 2.5x faster communication than IEEE 802.11n. Control camera settings such as focus, shutter speed, Live View and playback while shooting remotely through the WFT server option or Canon Camera Connect app.
The number of network connection settings that can be stored in the EOS-1D X Mark II has been increased from 5 (in the EOS-1D X) to 20, whilst the number that can be saved to a memory card remains at 10.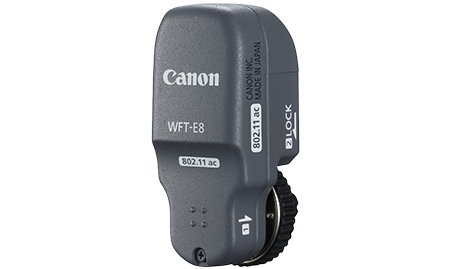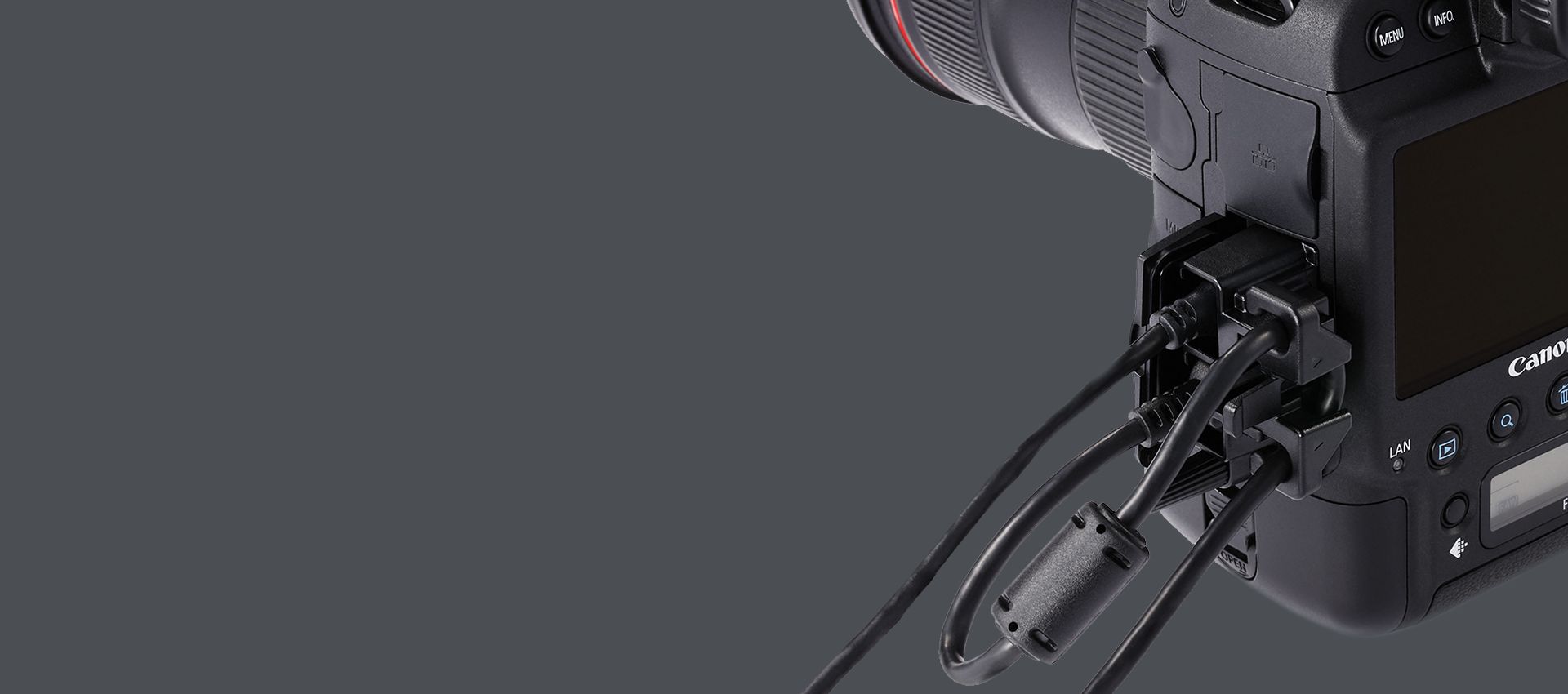 The Canon Camera Connect app lets you connect your EOS-1D X Mark II, through the WFT-E8 or WFT-E6, to a smartphone or tablet (iOS or Android) for remote capture, review, rate, transfer and sharing of images when the camera needs to be placed out of reach, for example behind the goal at a football match, for immediate pick up by picture desks or for social media use. Camera Connect also lets you shoot and transfer MP4 movie files shot on the EOS-1D X Mark II.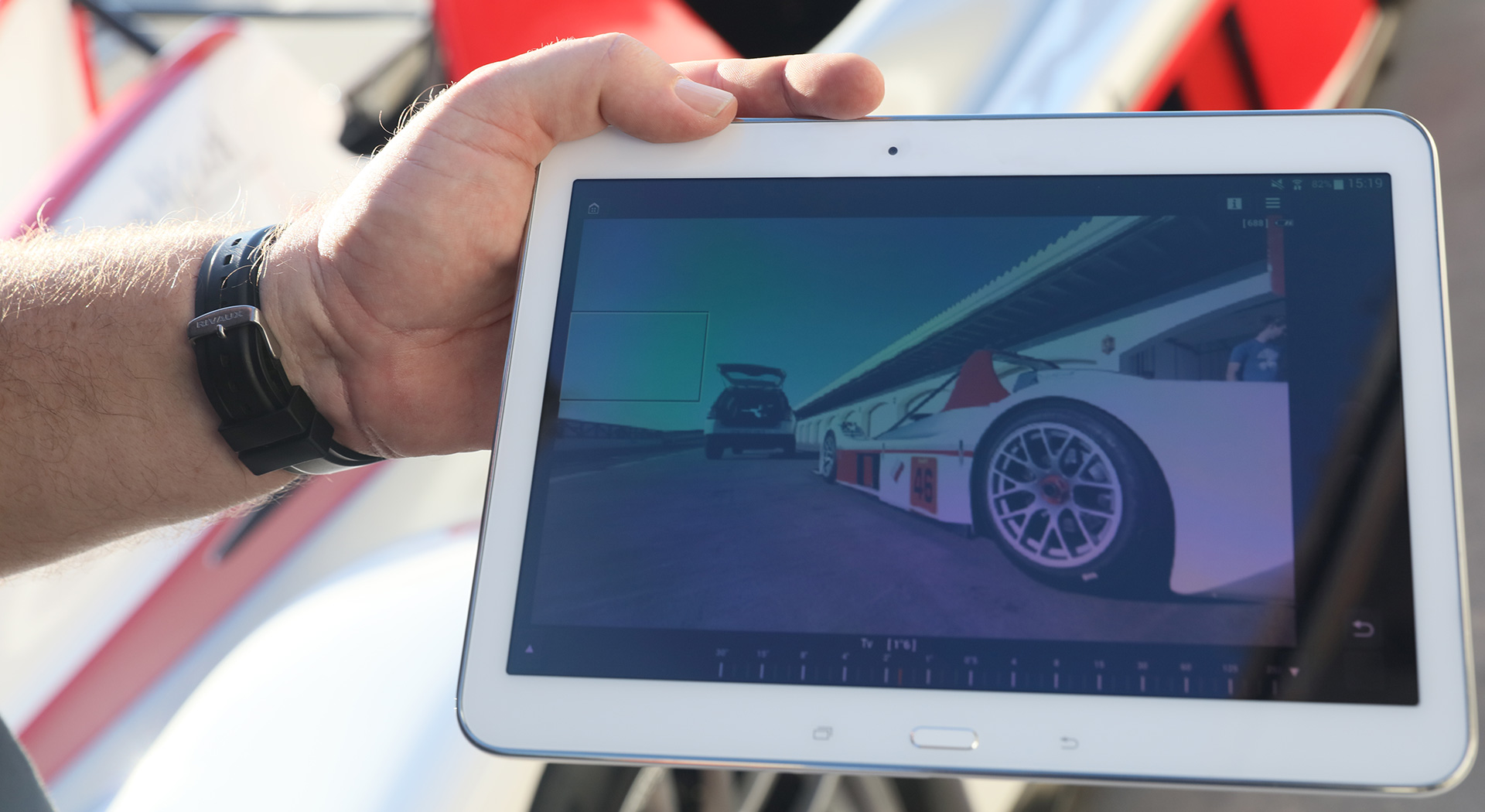 or